As part of my coursework at SUNY New Paltz, I was assigned to create an app that would streamline a task and or make something more efficient. I decided to create an app that would function as a coupon catalog and product scanner all in one called Fast Scan. Not only is the app meant to reduce the amount of time for customers to wait in line, but allows customers to manage and organize their coupons and their store accounts with other Ai and user experience features.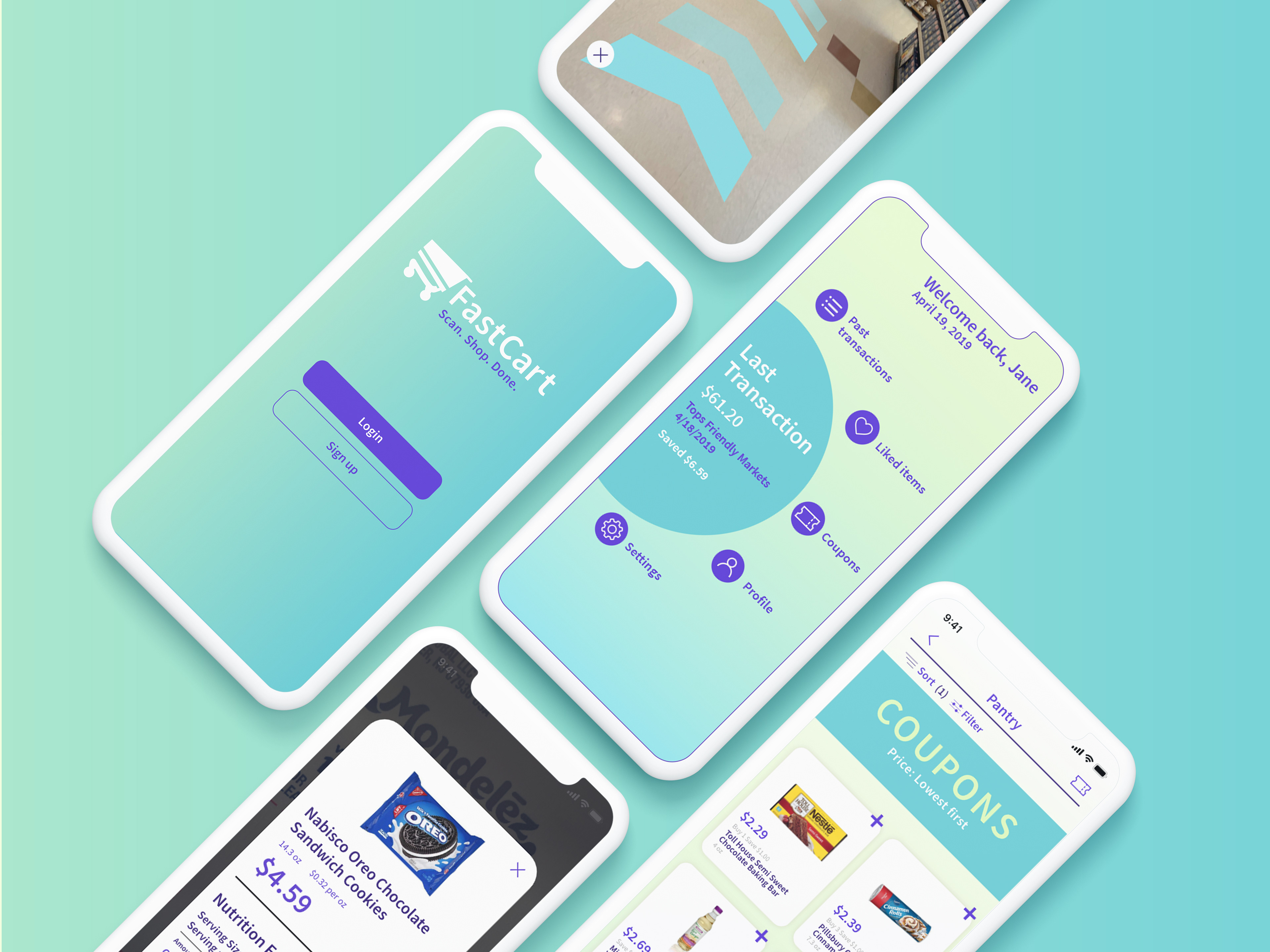 Starting out this project, I had to reflect on the things that needed to be made more efficient while food shopping and assess difficulties that arise from it. I knew that product scanners had already existed, so I also looked at what those apps did well or didn't do so well.
Mental model of what the shopping experience would be like with the app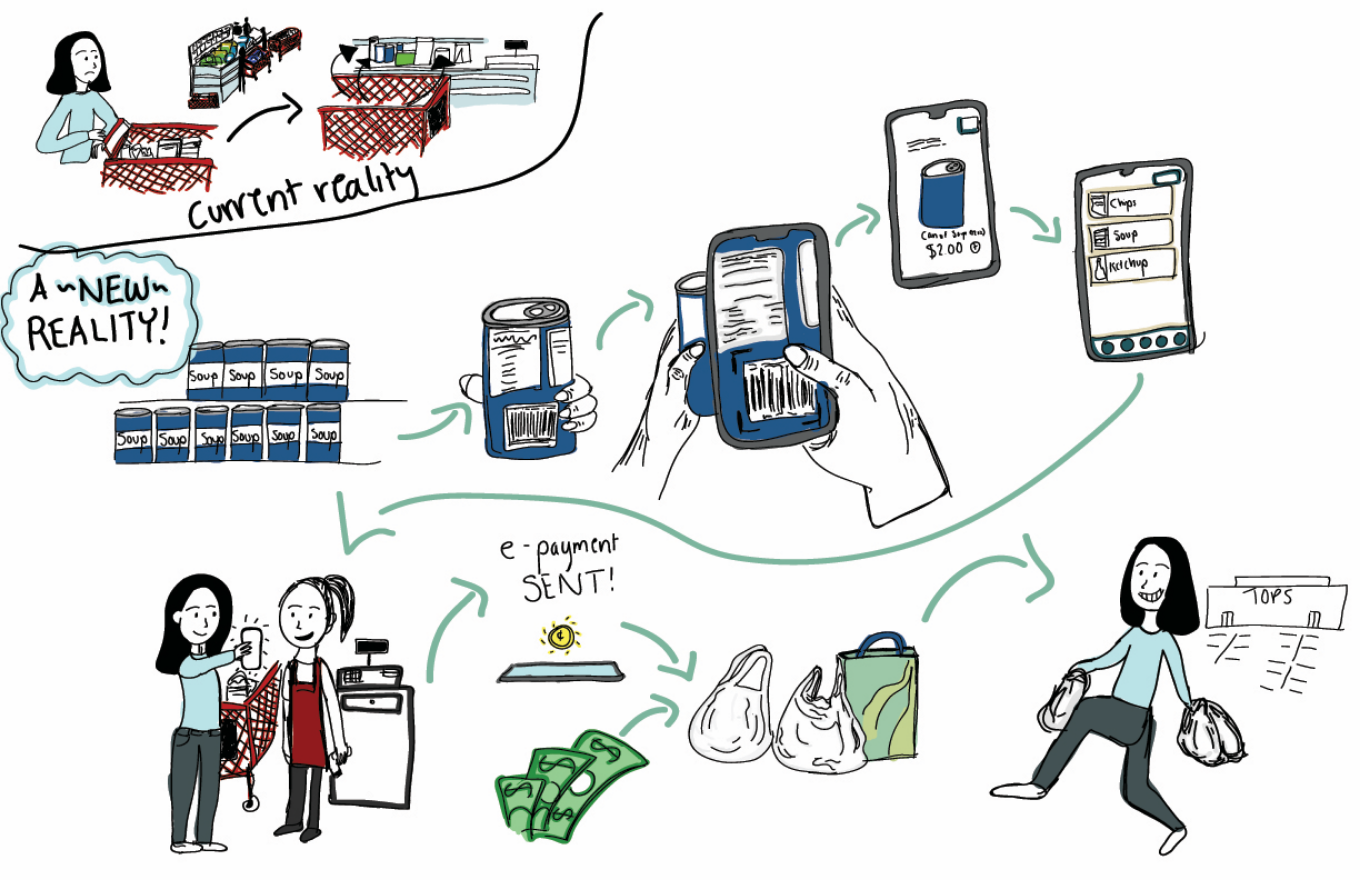 Then, I created wireframes of what some of the pages in the app could look like. This started out mostly with how the screens that scanned the items would pop up.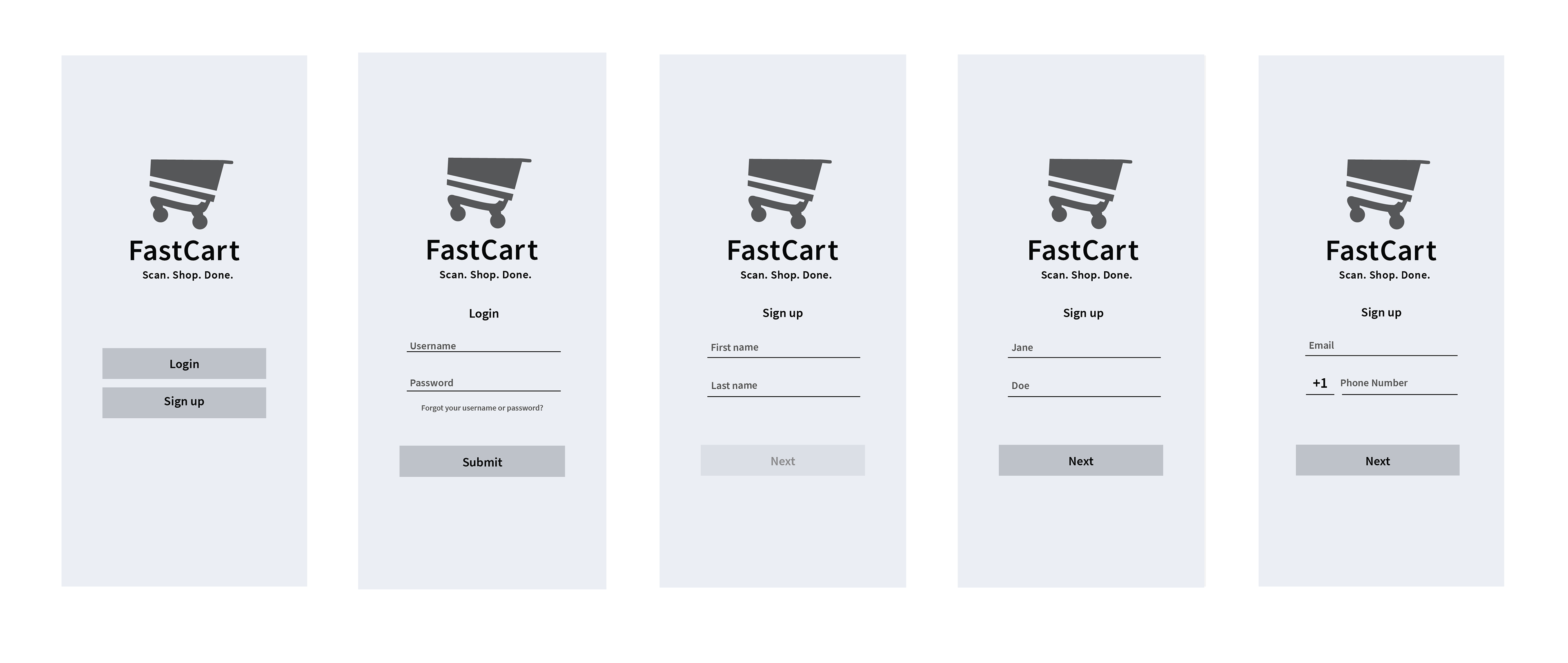 When designing the logo for the app, I wanted to connect the idea of smart shopping in supermarkets. By combining a credit card, an item used even in the most instant, efficient methods of shopping and a shopping cart, I believed that combining these elements would communicate this efficiently. The blue and green colors are not only gender inclusive, but also relate to ideas regarding clarity and a level of simplicity that the app can bring to a food shopping experience.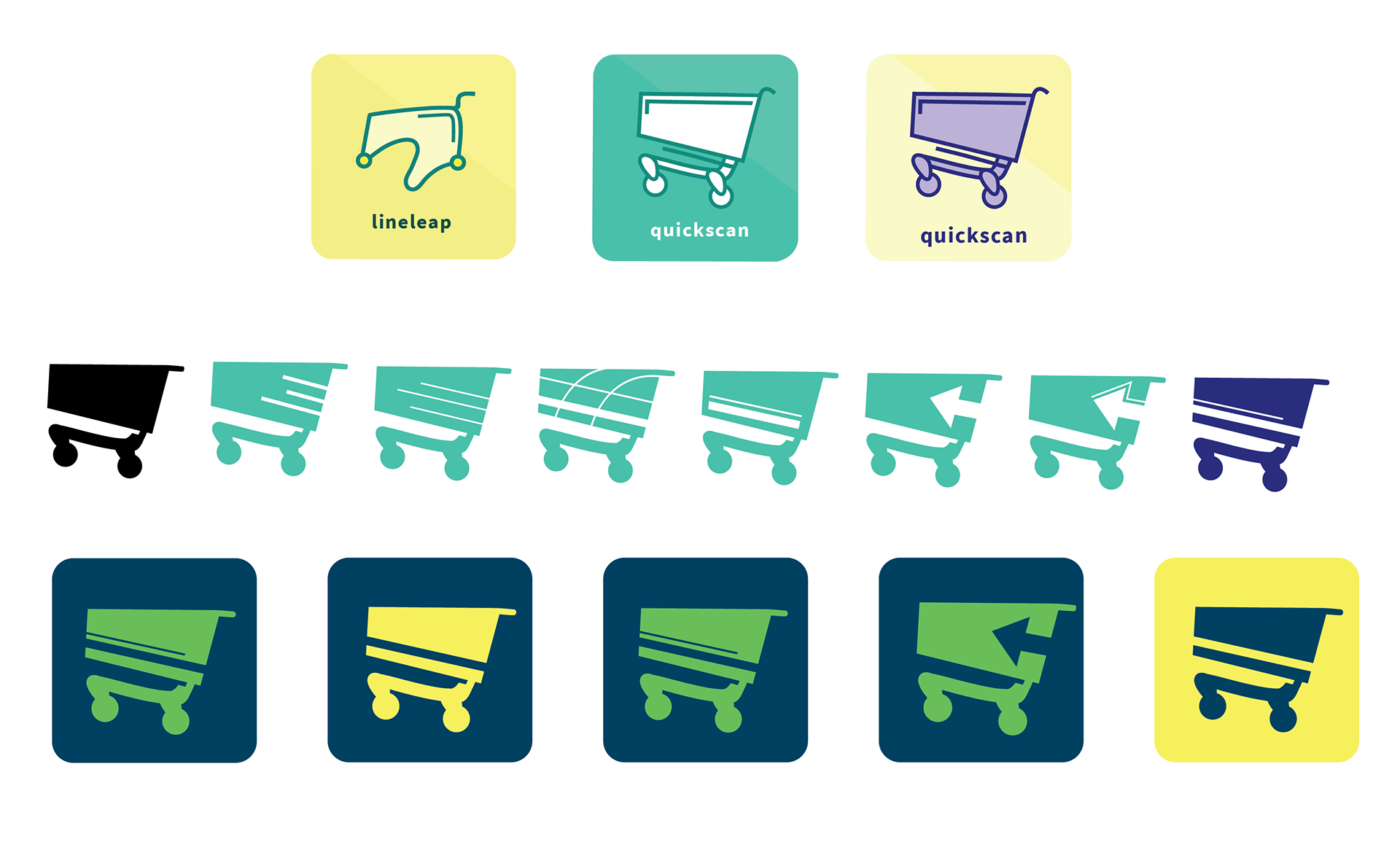 Once I was able to solidify the branding of the app, the function of the app usability, I then continued to start building up the screens that I have planned out and designed. The prototype ended up consisting of around 200 screens.