During my internship at National Geographic, I was tasked to work on a graphic to complement an article pertaining to the mysterious moon tree with a group of stories being launched leading up to the 50th anniversary of the first man mission to the moon. While there aren't any trees on the moon, the seeds of the moon trees scattered around the country originated from seeds that have been to the moon. These trees have been long forgotten about since they were planted until now!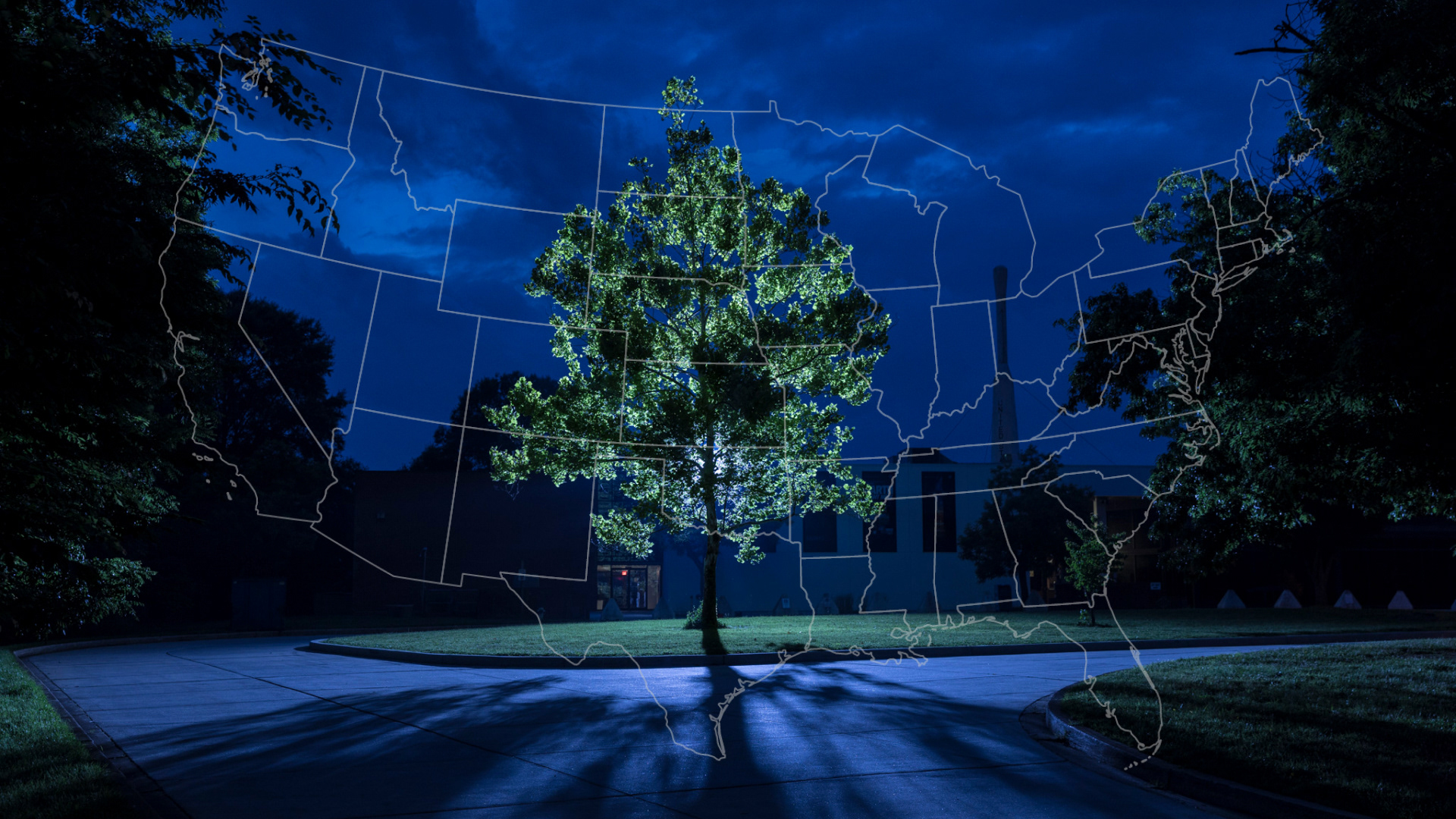 To create a map for the story, it was important to seek out all available information available regarding the known moon trees and record attributes about them that could also help us construct the map. Recorded into a spreadsheet in Excel, the basic credentials dealt with the state and city location of the moon trees followed by the name of its location followed by the type of tree it is, whether it's alive or dead, and a known date of being planted. The spreadsheet was then exported as a CSV to bring into QGIS.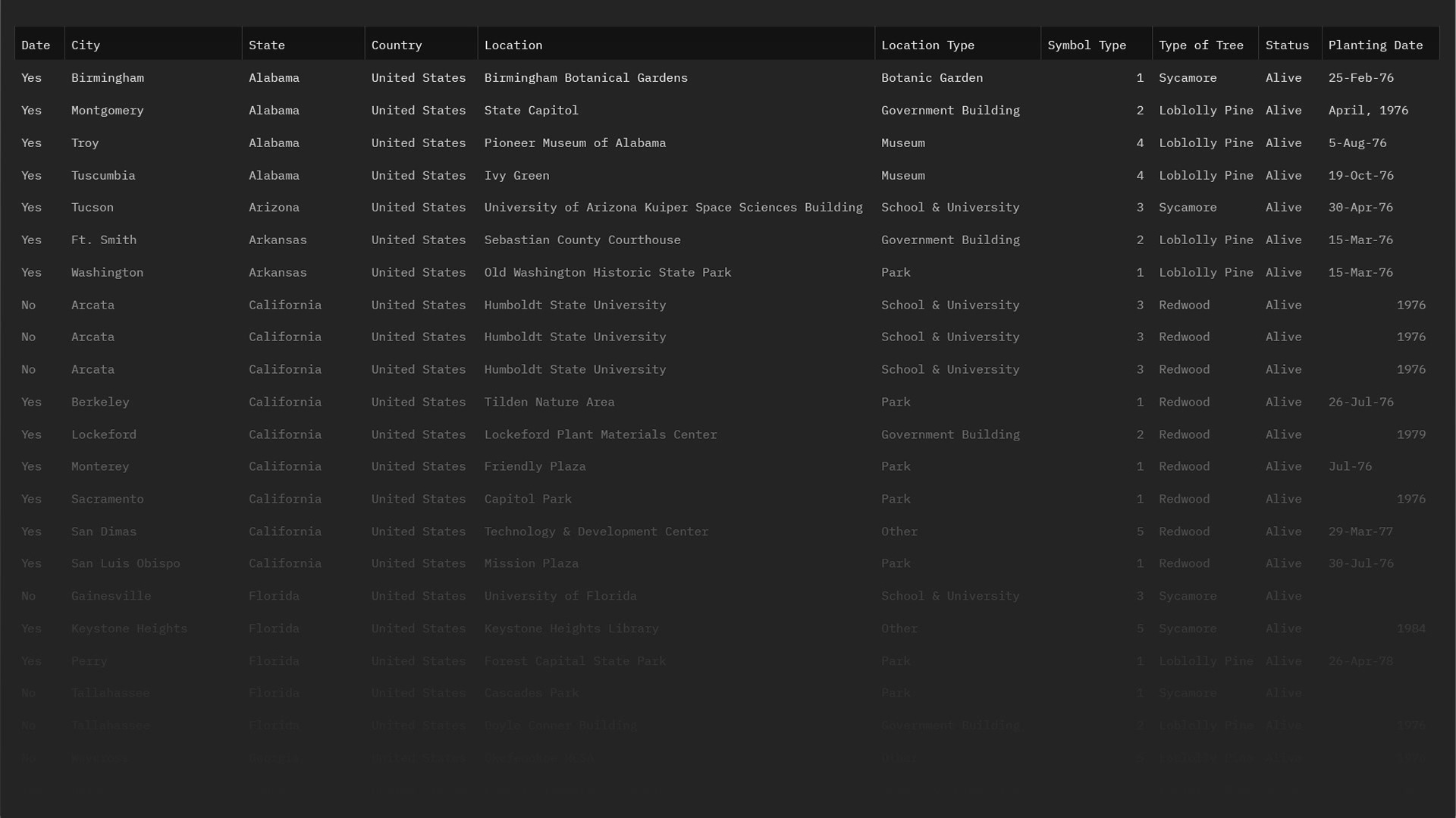 Along with the collection of data sought through
NASA,
  photographs containing plaques and signs placed in front of moon trees and snippets from local newspapers were additional sources utilized to classify and record the moon trees, type, date planted, and even who they were planted by.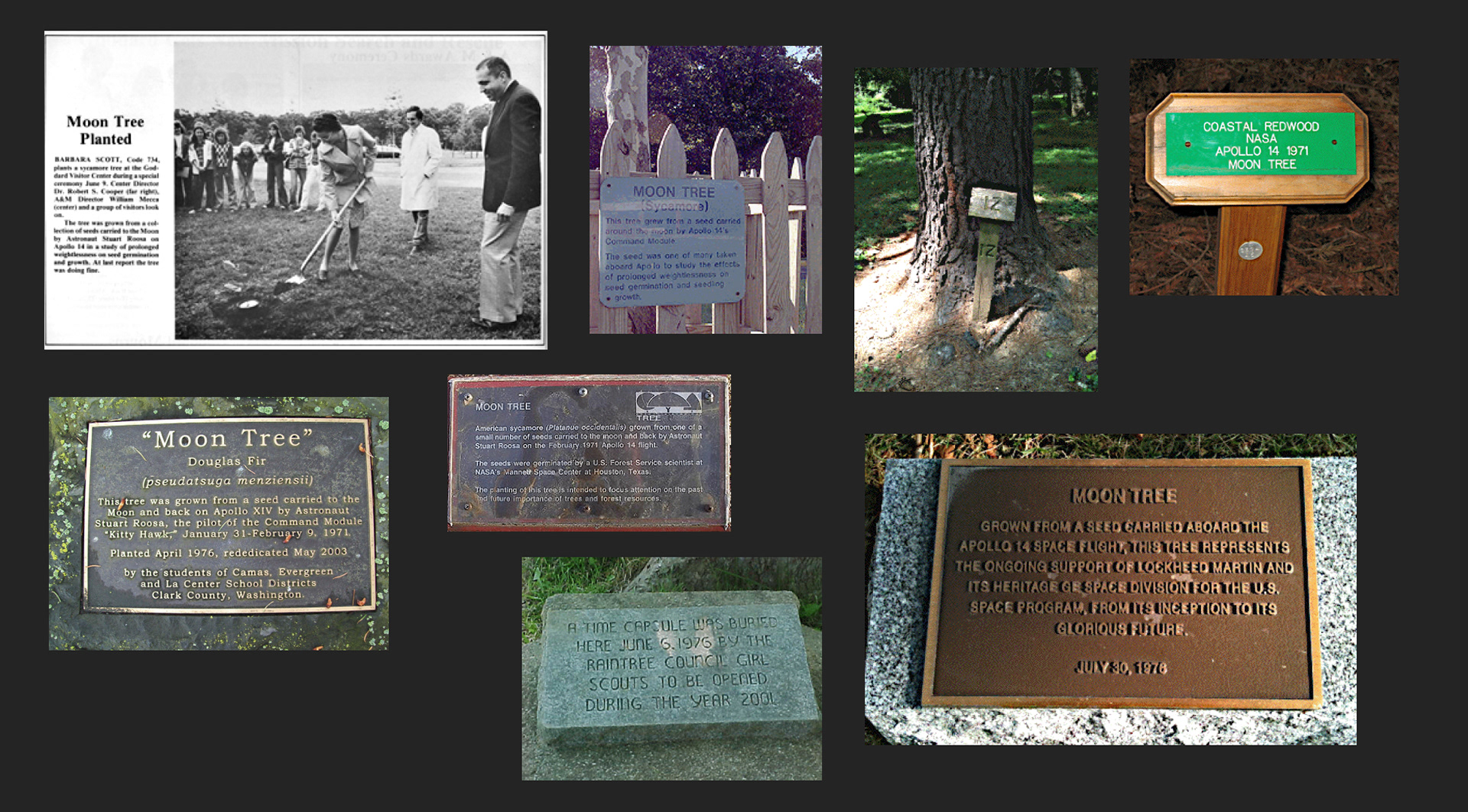 Once data was brought into QGIS, I drafted 2 concept of the moon trees data displaying the type of location and the type of species for each point through the use of symbols and color. While using the Lat Long coordinates, we felt that displaying the location of trees that were still alive would be an accurate portrayal of where the trees could be found.  While these maps were working on their own, condensing the location and species into a single symbol marked by a unique color and icon design.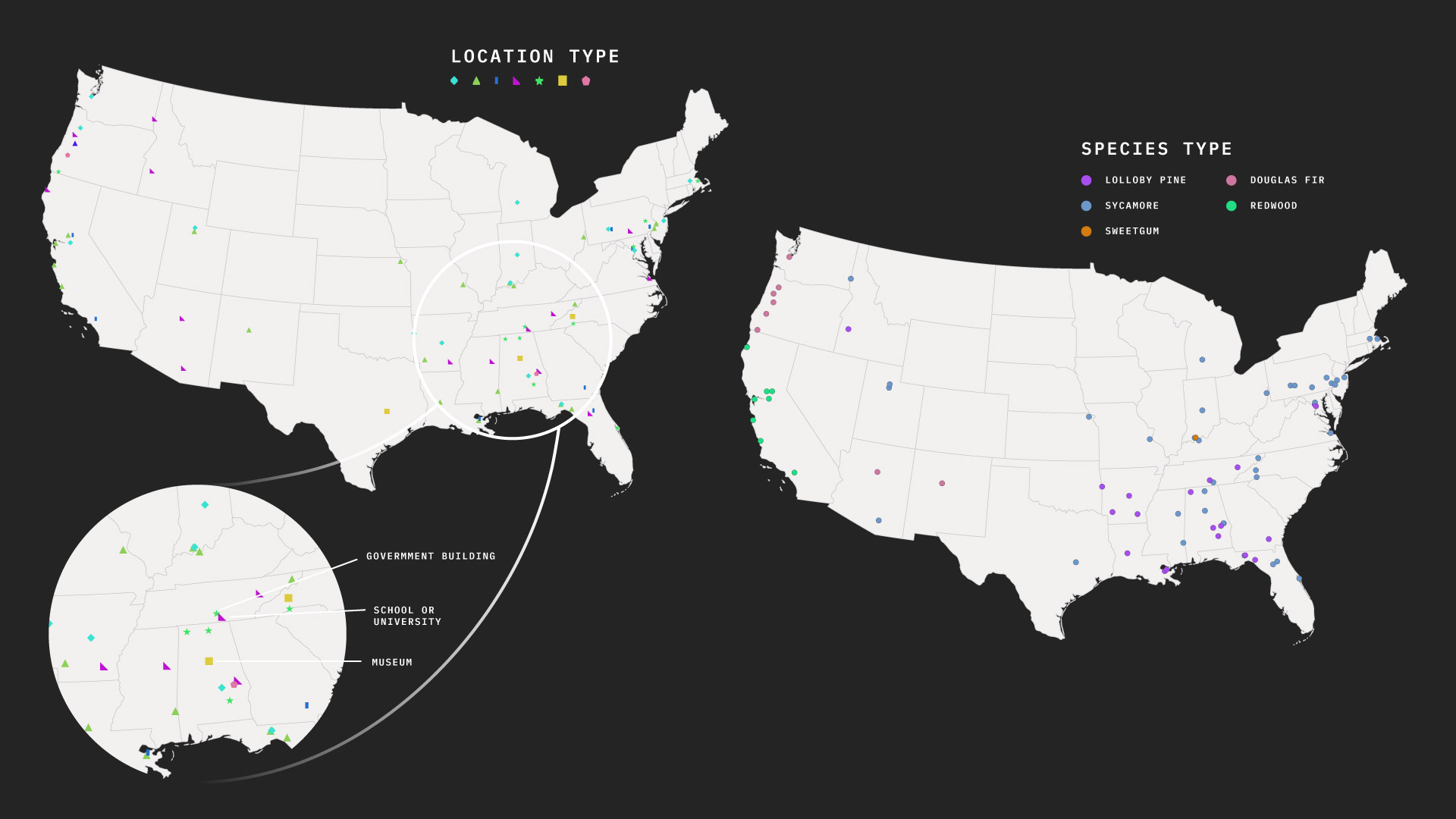 Icons were designed to identify the type of  location the moon tree was planted at (park or botanical garden, government building, etc..). The icons designed for the map had the goal of appearing simple, but identified, especially with being scaled down to represent a point on map
On smaller devices, the custom icons would be too small and unrecognizable to identify the location type. On the map, these were replaced by an outlines circle / point symbol with a color fill to identify the tree species. As a substitute for the icons, a stacked bar graph turned on its side was included underneath the scaled down map to break down the number of trees that could be found at each location. 
Final map - Mapping the Moon Trees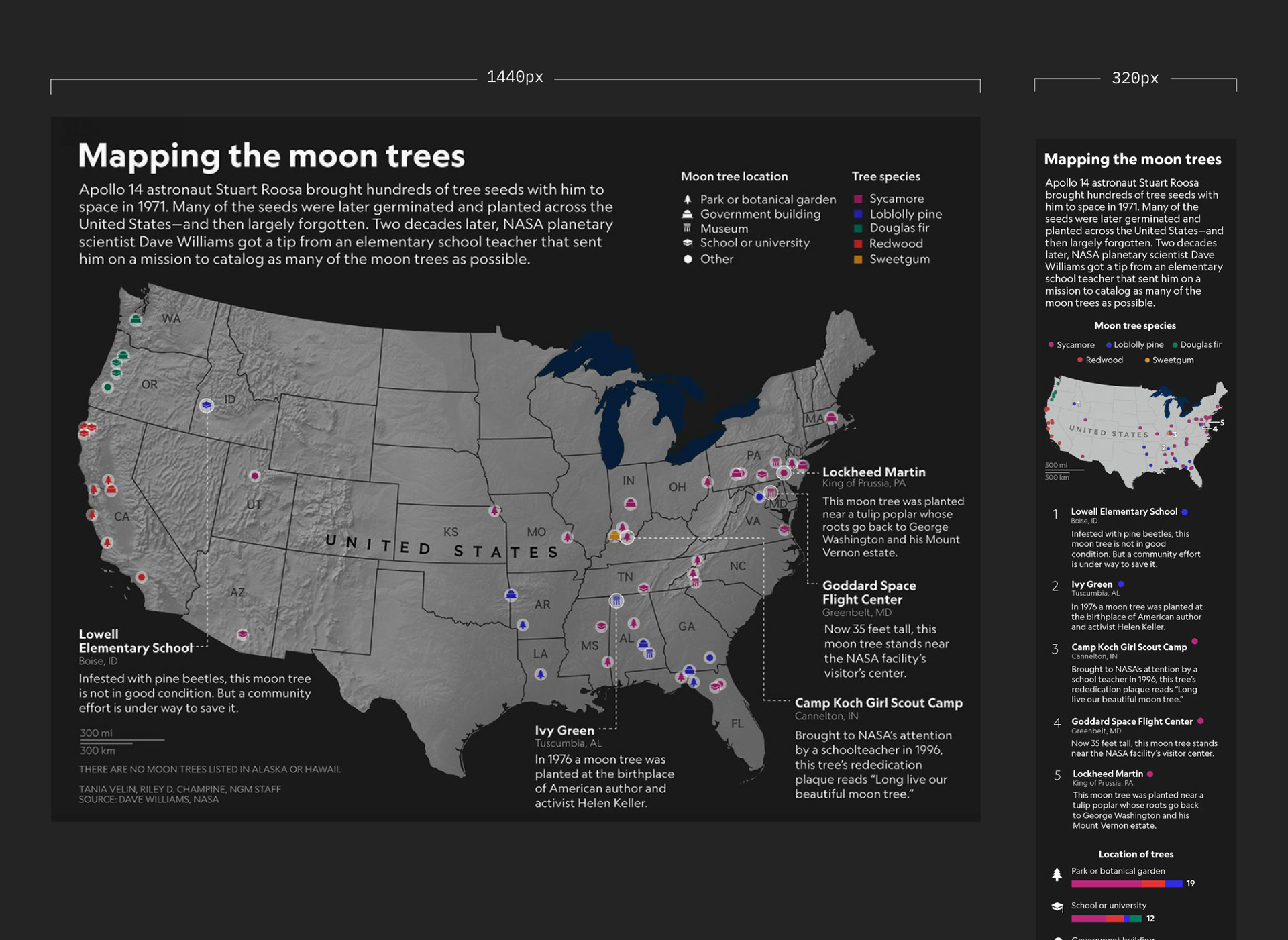 Illustrations/ graphics for The Story of Plastic Series

The Story of Plastic: Cigarette
The Story of Plastic: Tampon
(Family tree graphic at the bottom of multipage spread)
Team: Fernando Baptista, Eve Conant, Taylor Maggiacomo, Lawson Parker, Shizuka Aoki, Qingyang Chen