Plastic pollution is an issue that brings harm to global climate, social and economic environments that exist as a result of unethical business practice and cultural infusion.In particular, the plastic producers in the United States are largely to be blamed for the harm it has brought to land and oceans worldwide. The Nature of Plastic was created to inform a general audience of consumers on the existing issues, complications, and past events that are tied with the production and mismanaging of plastic waste. While discussing national and global issues over time, making information related towards the more accessible and aimed to introducing recommendations for individuals and separate parts of the plastic industry.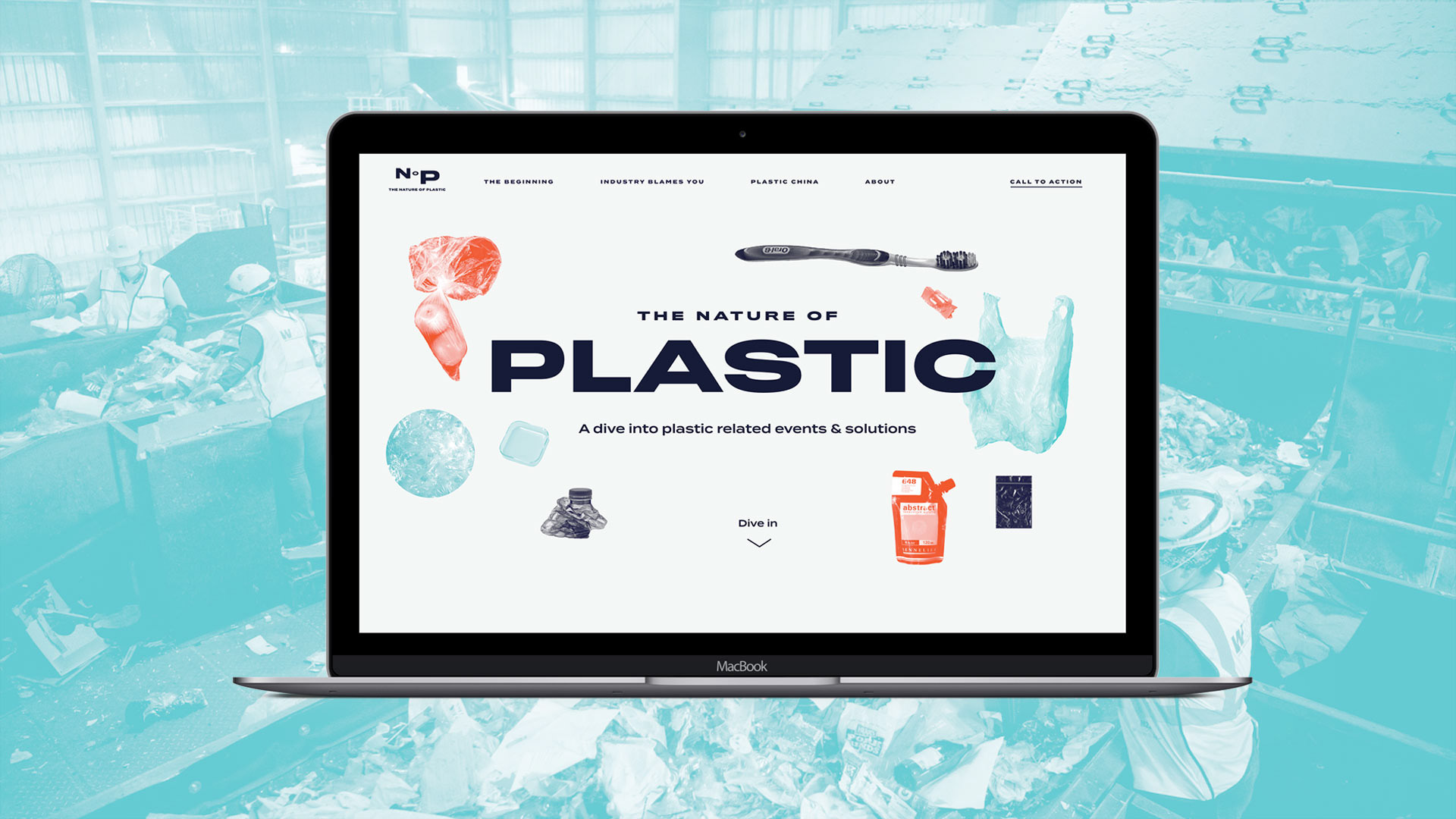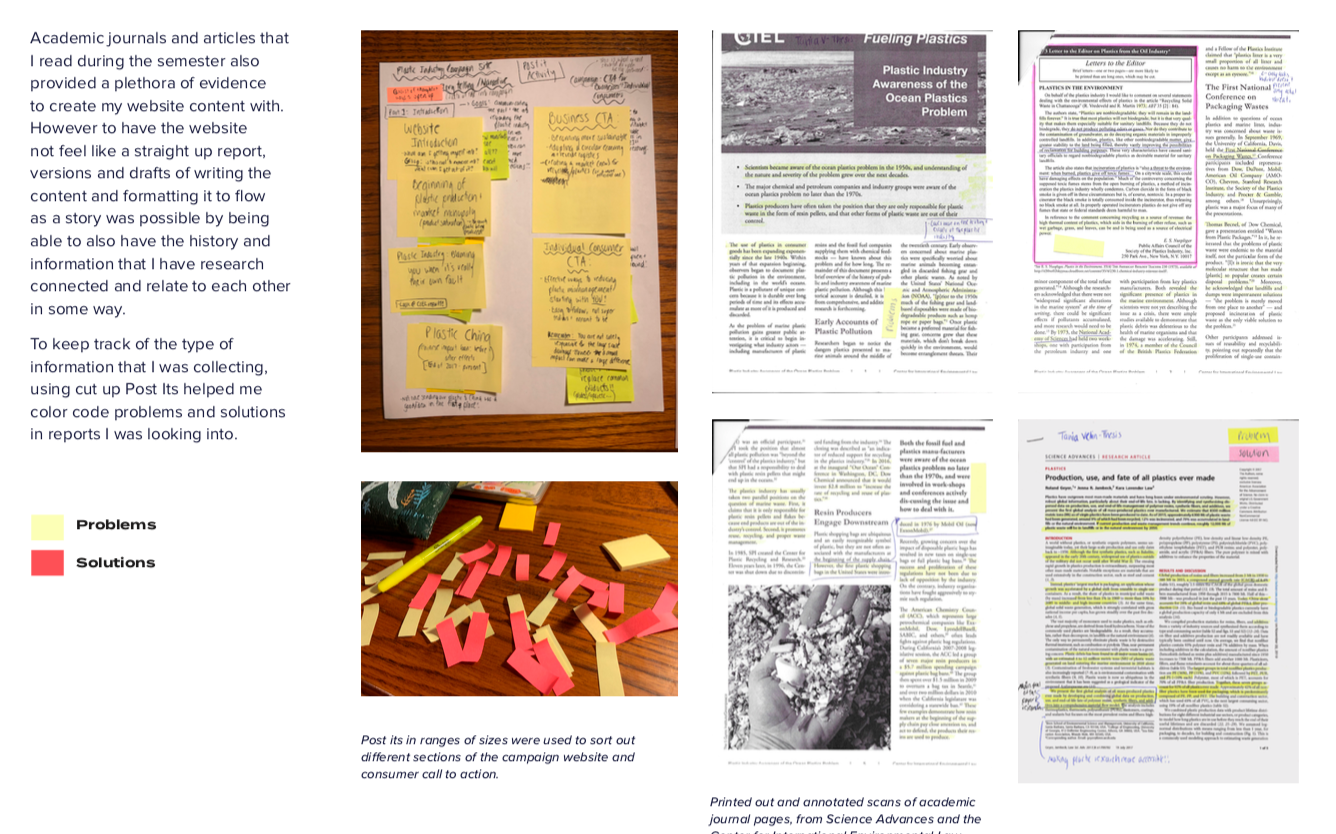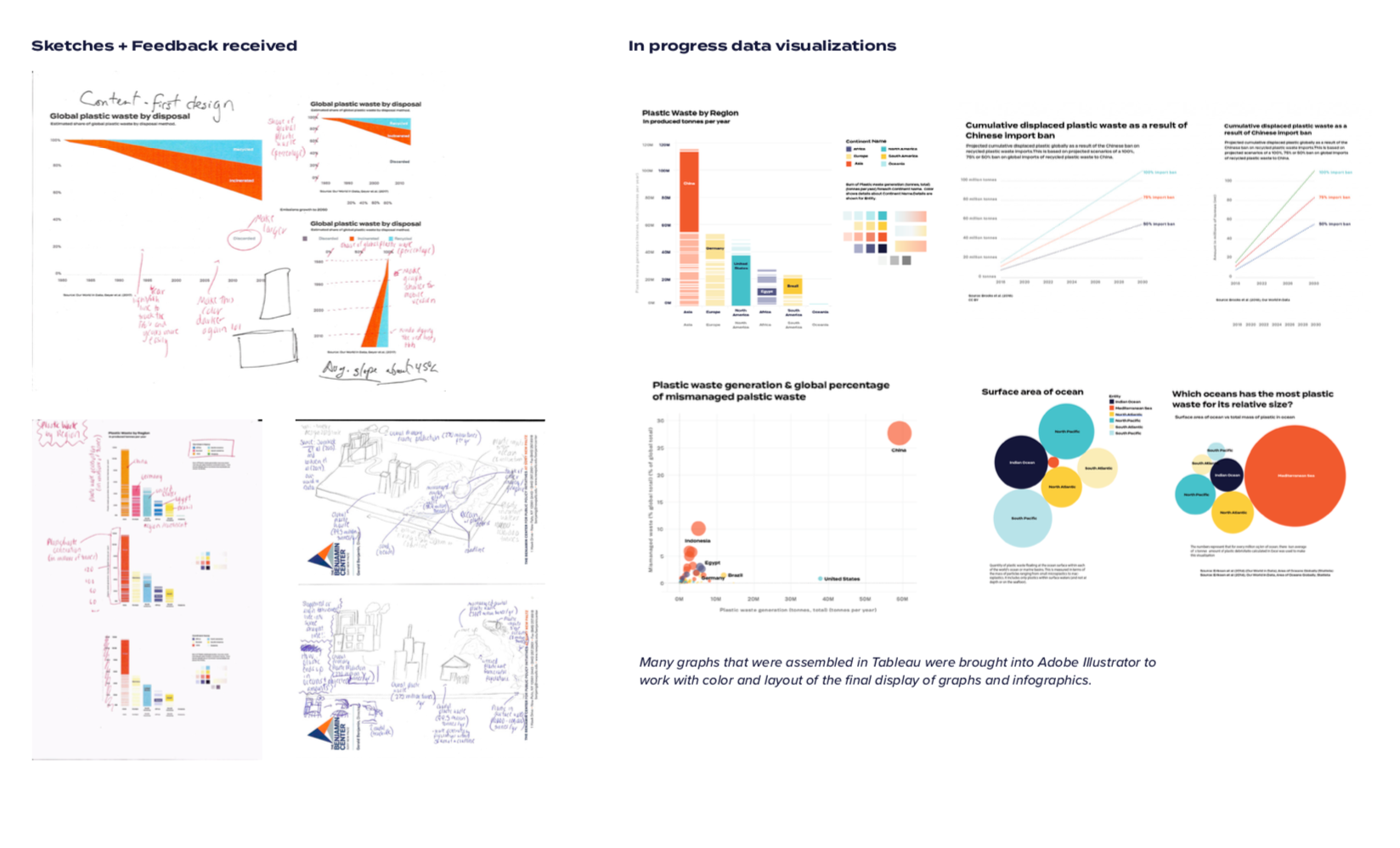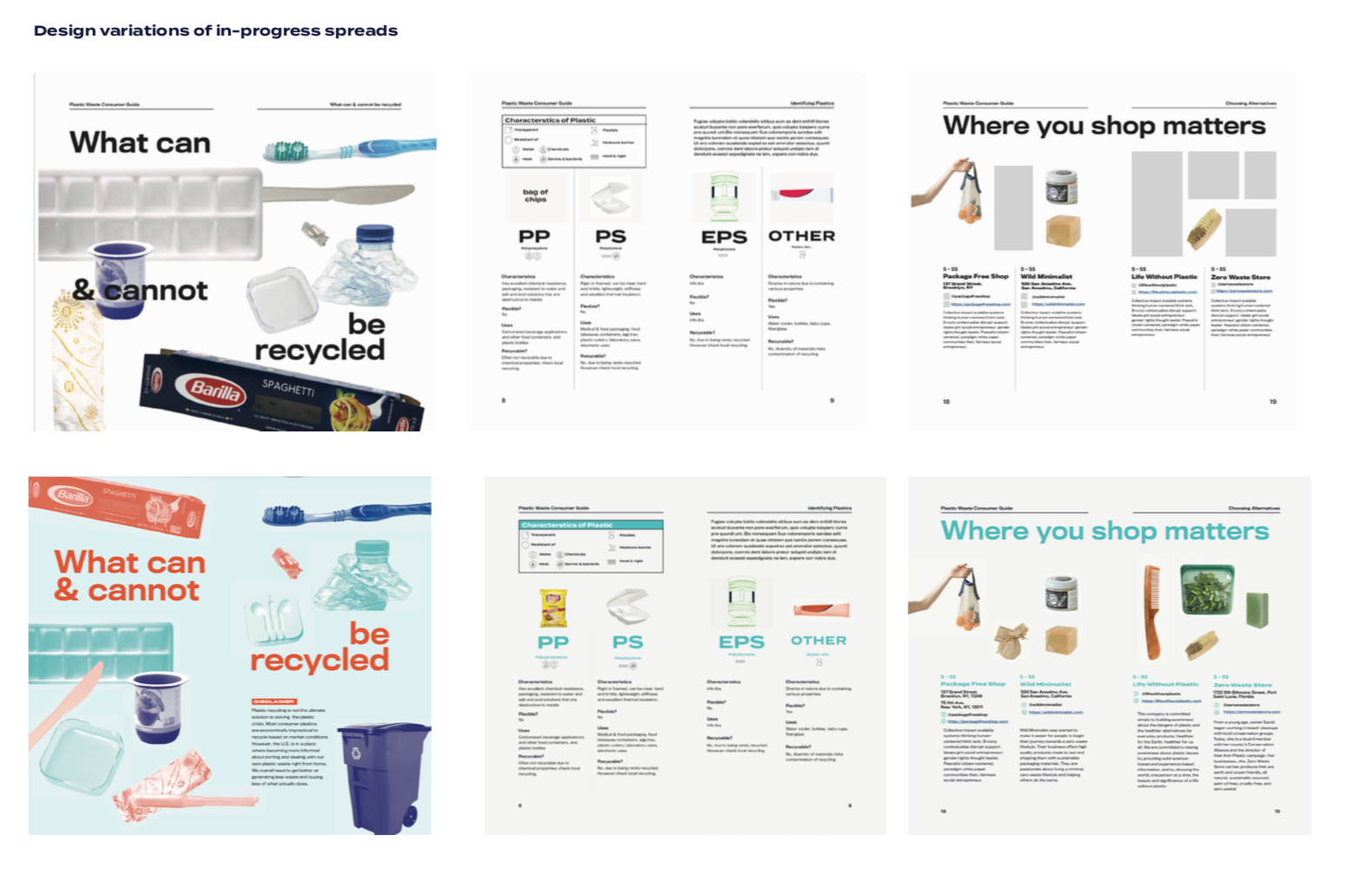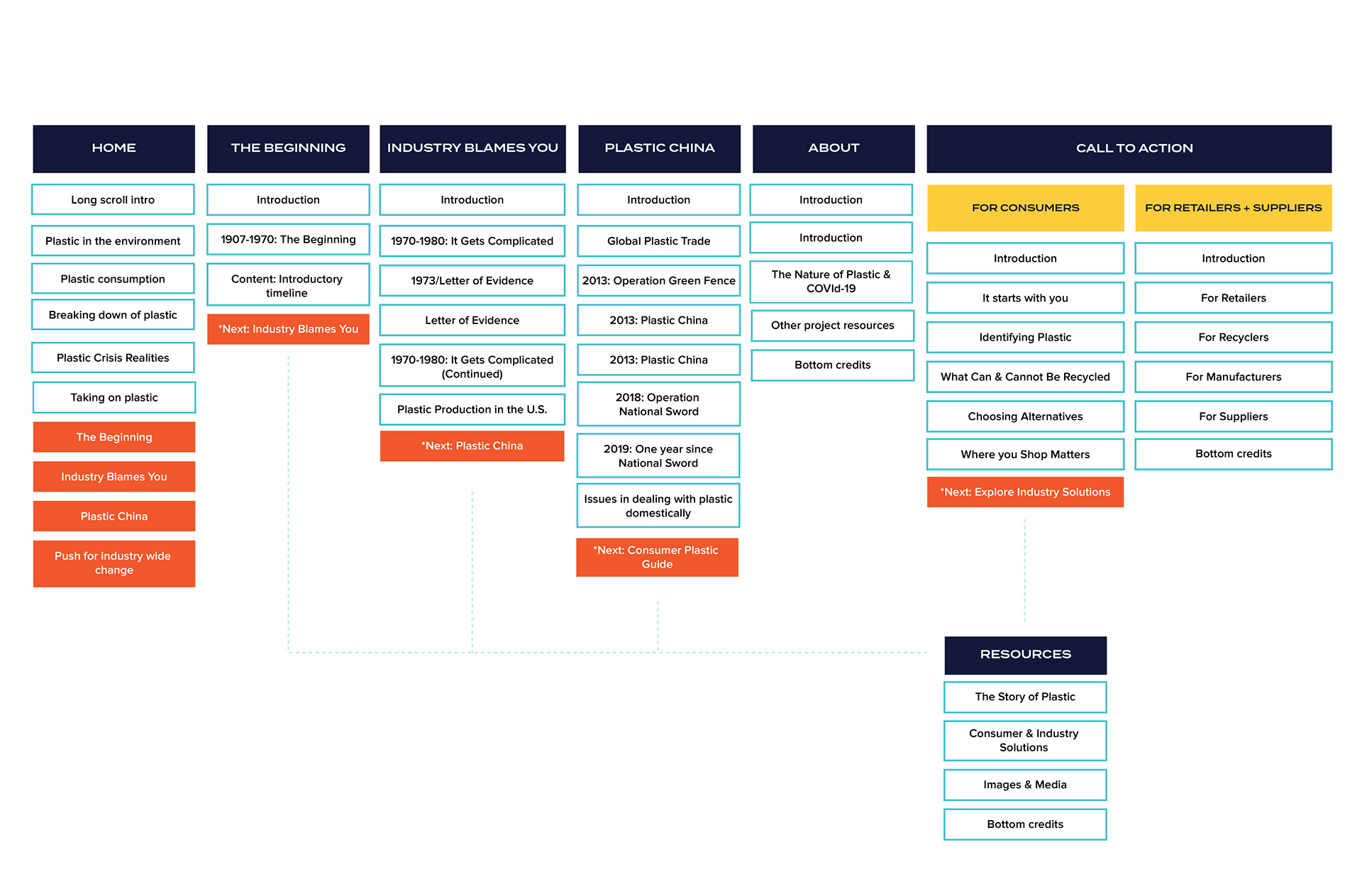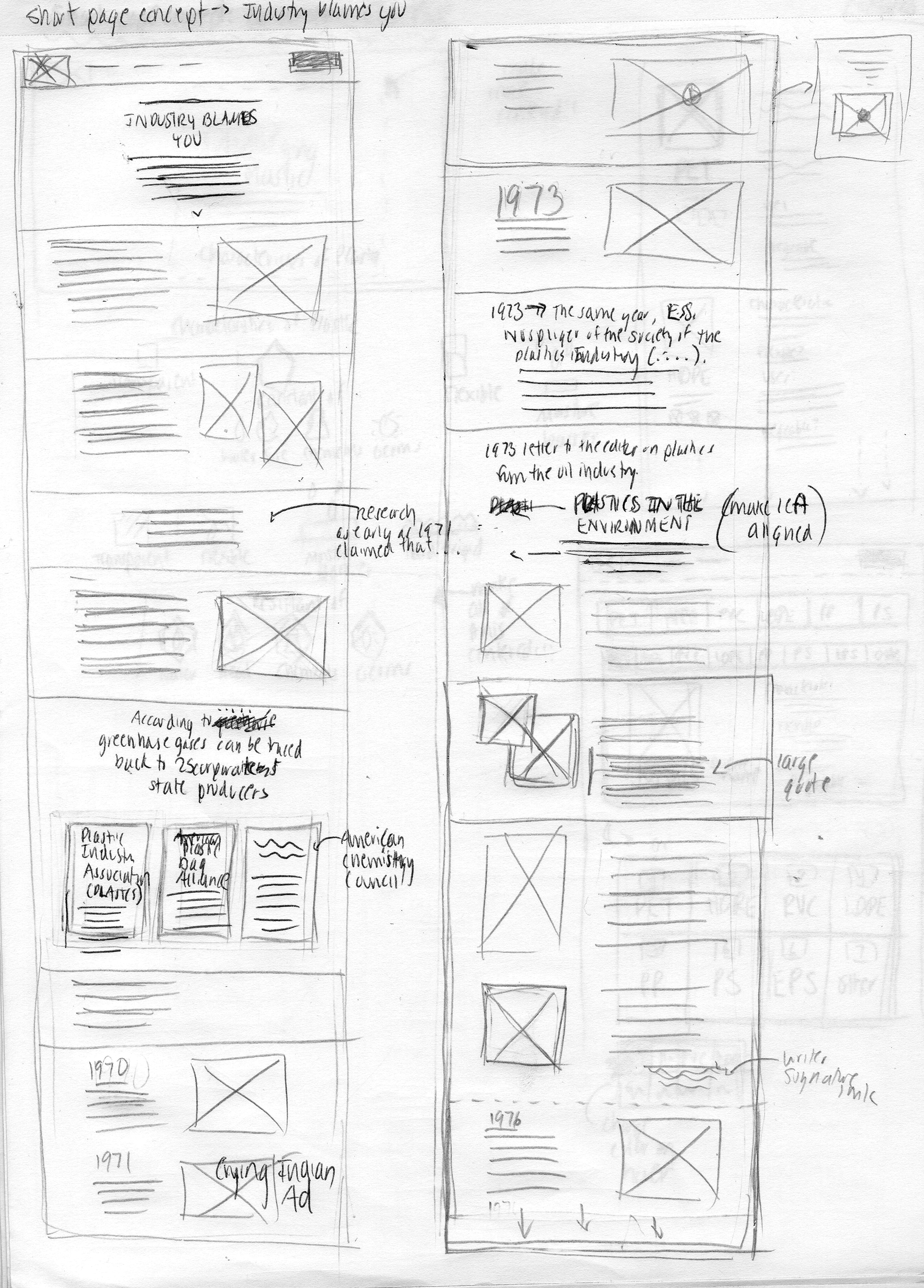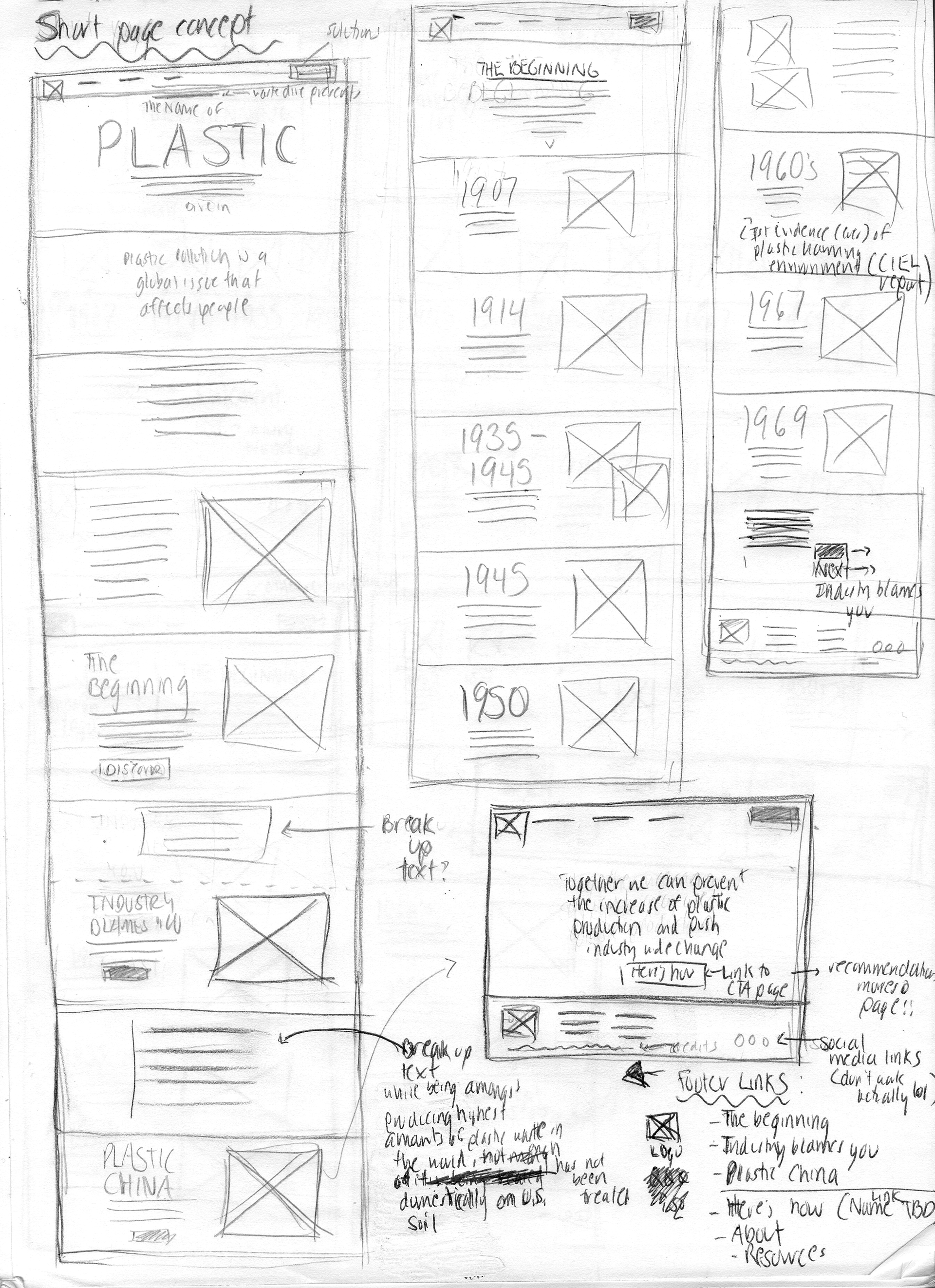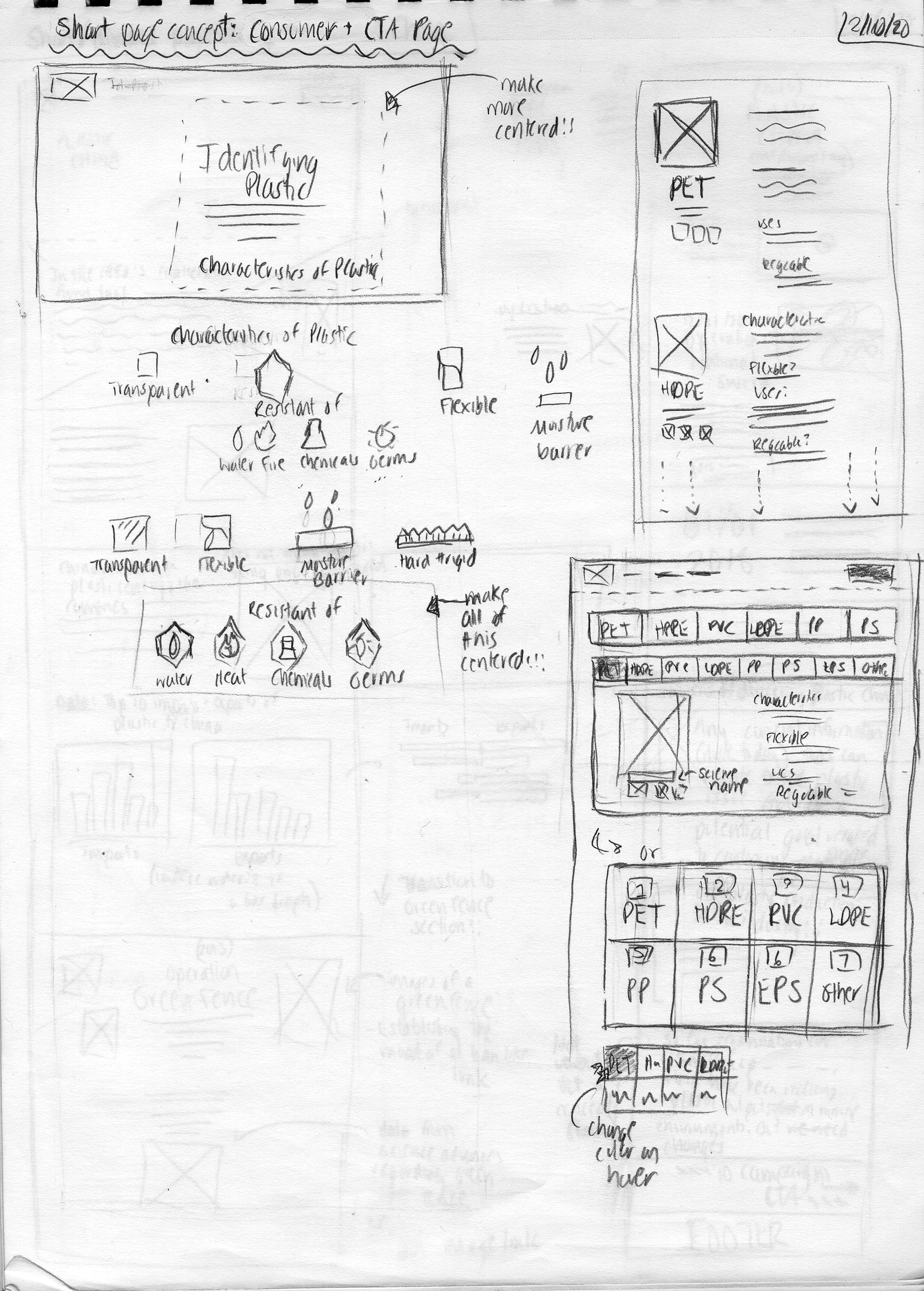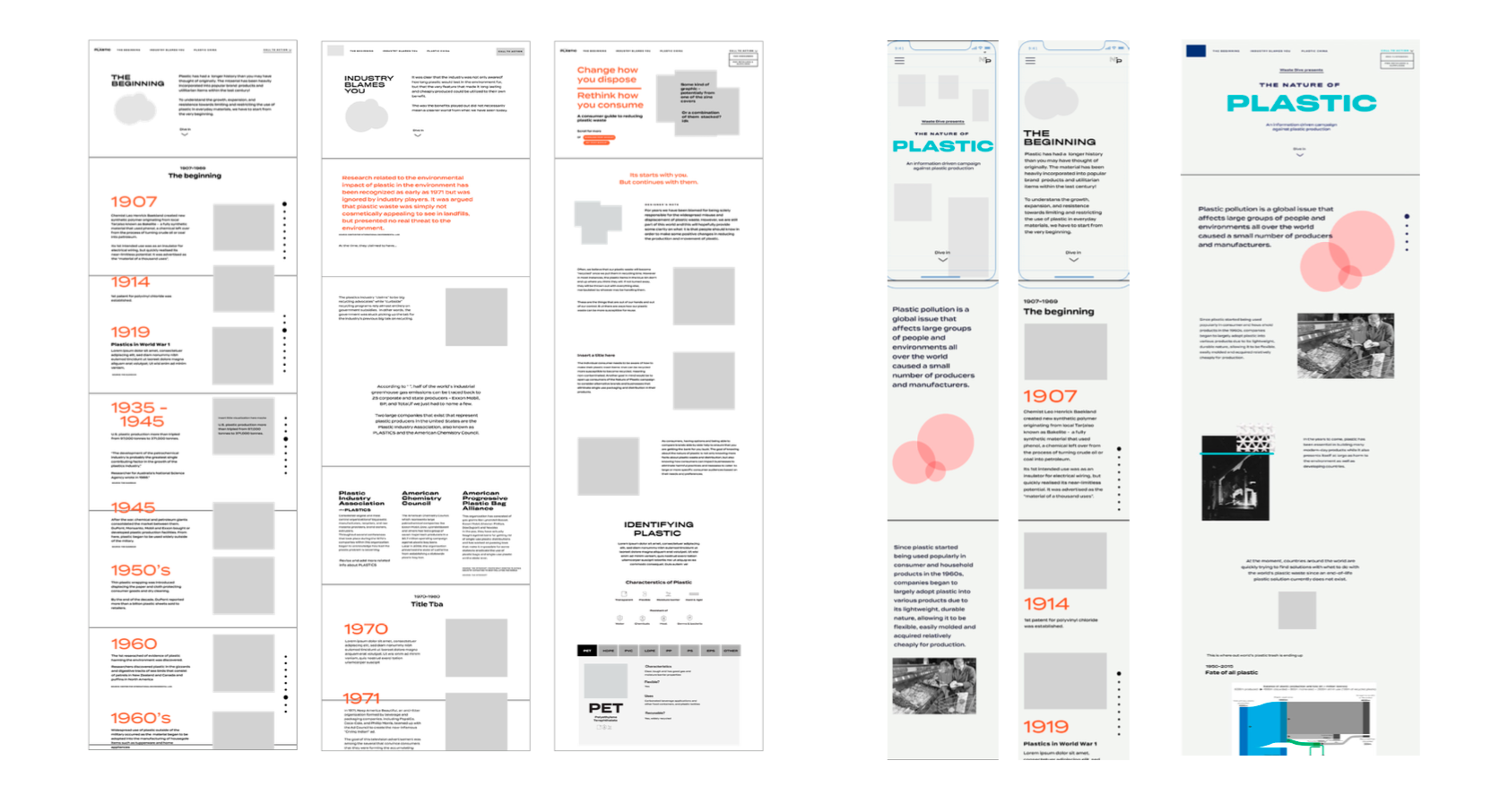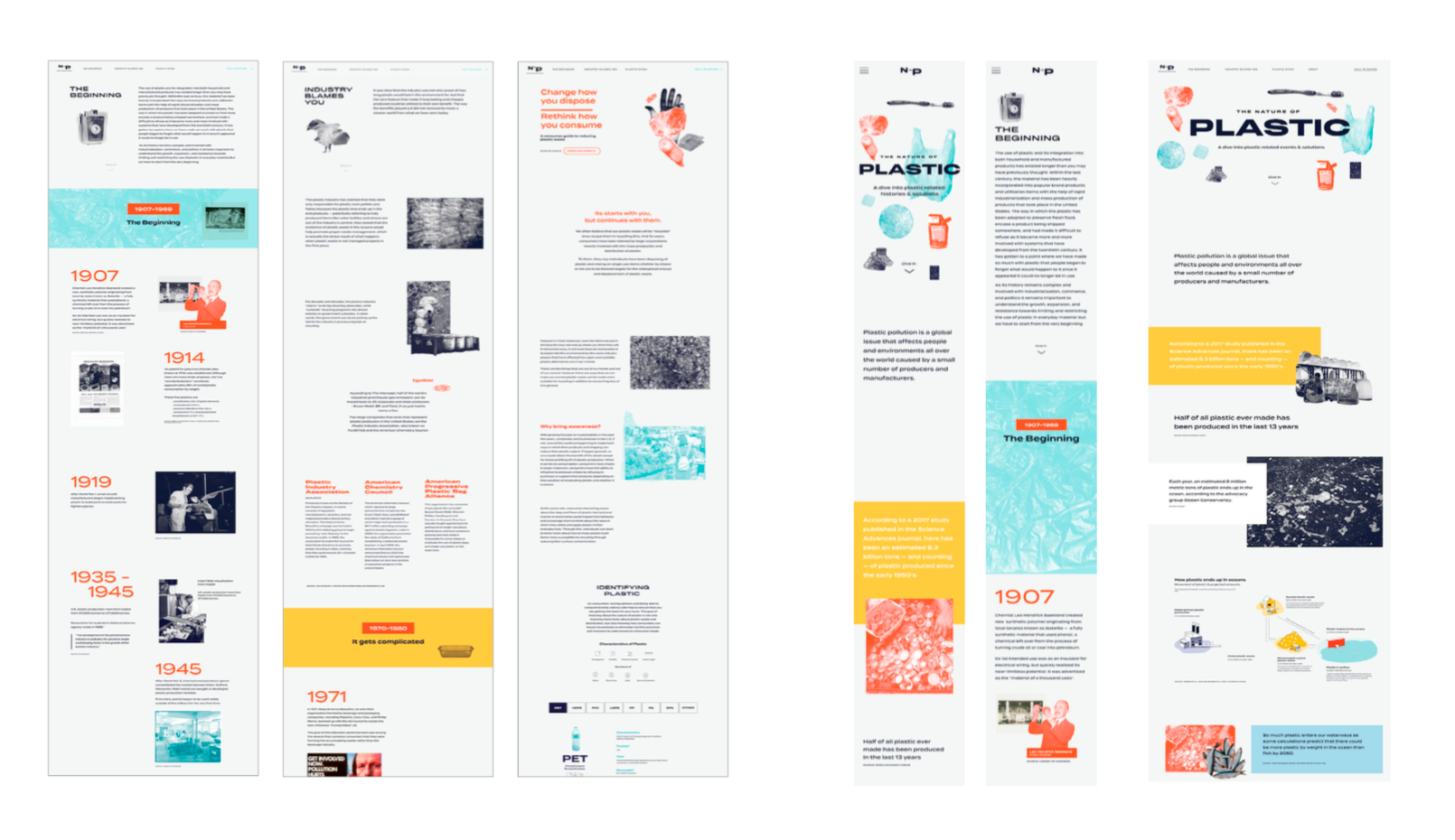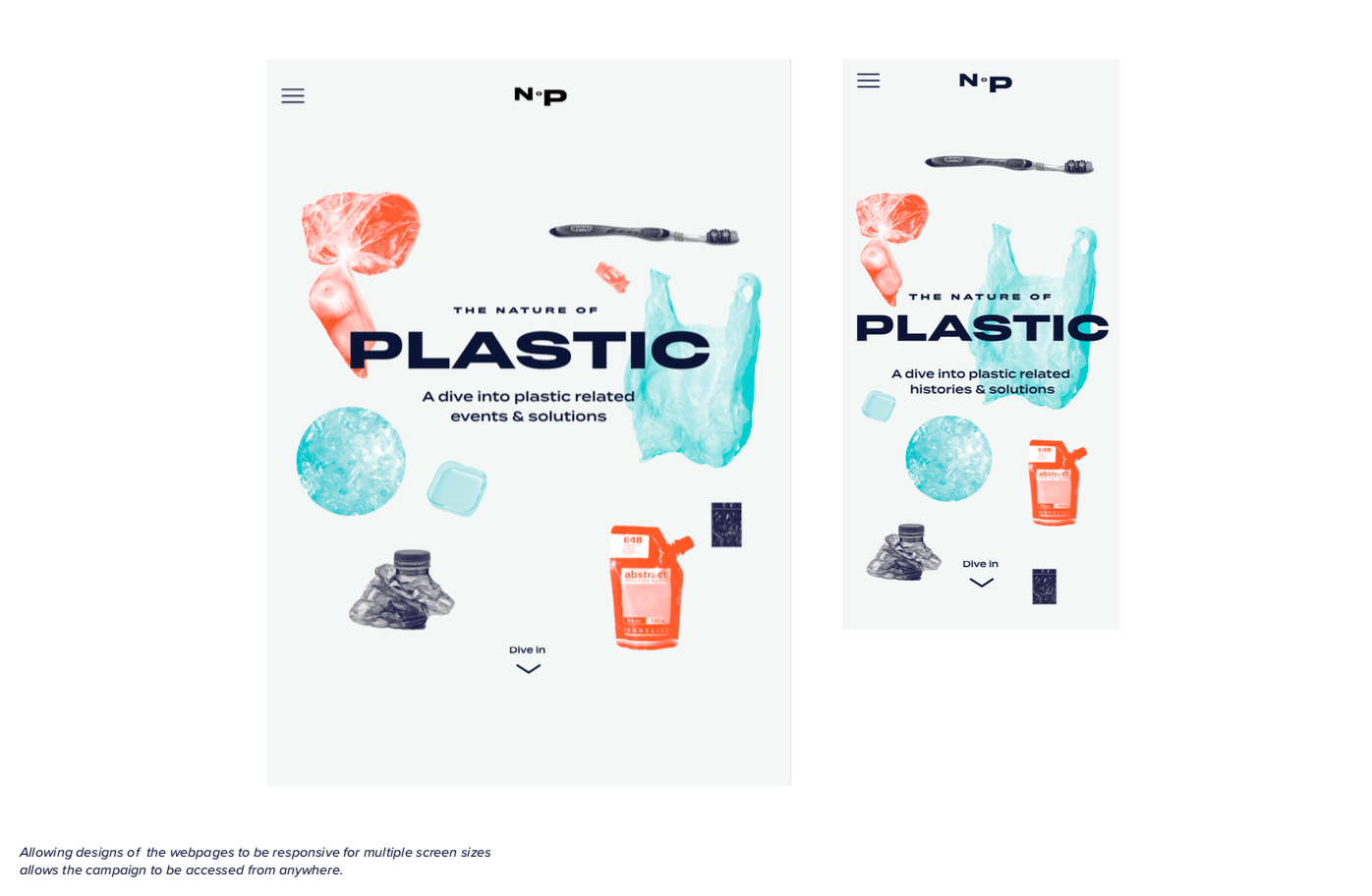 As a way to create a widespread awareness about plastic properties and how to be a better consumer, this booklet was created with the intention of mass distribution in a small, compact size. Imagery and textures were heavily integrated into the spreads to provide clear imagery on topics discussed as play on the clutter aesthetic carried out by the campaign.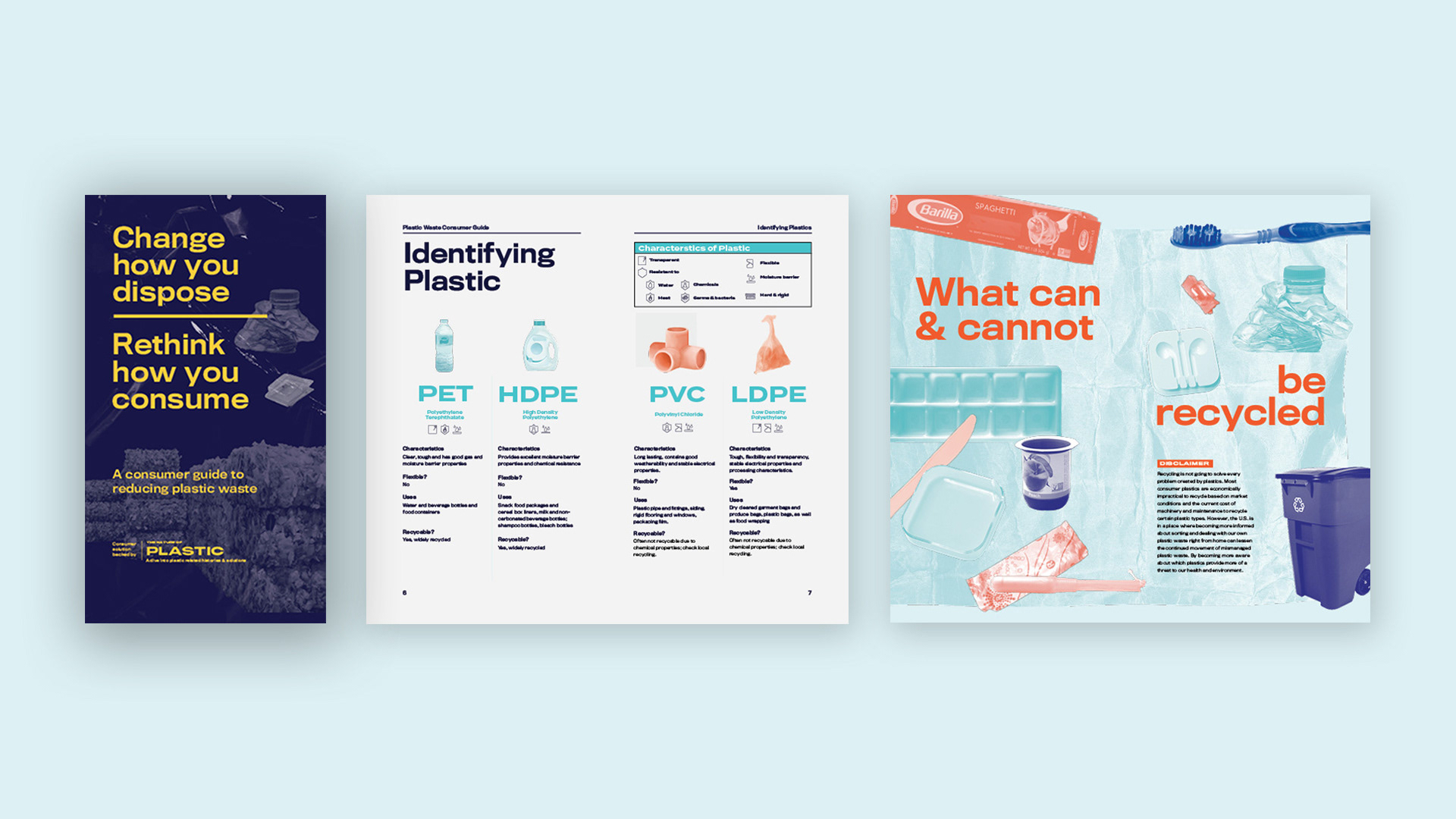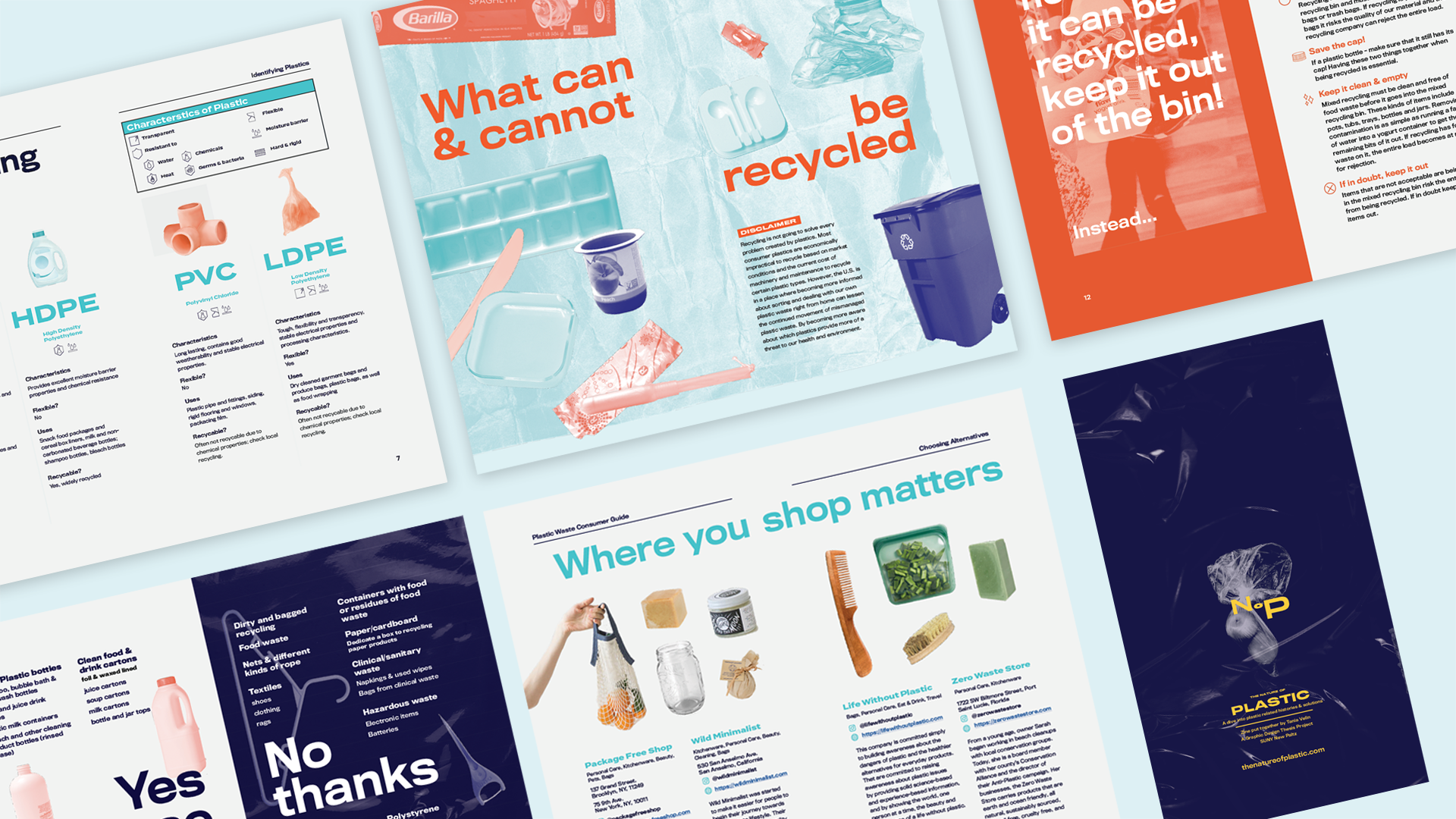 To bring more awareness towards the campaign, especially during times of social distancing was an idea that emerged after the physical thesis show was cancelled for all graduating seniors. As a way to continue making design work that didn't feel overwhelming, the postcards act as a small introduction to the campaign without diving into all the details yet.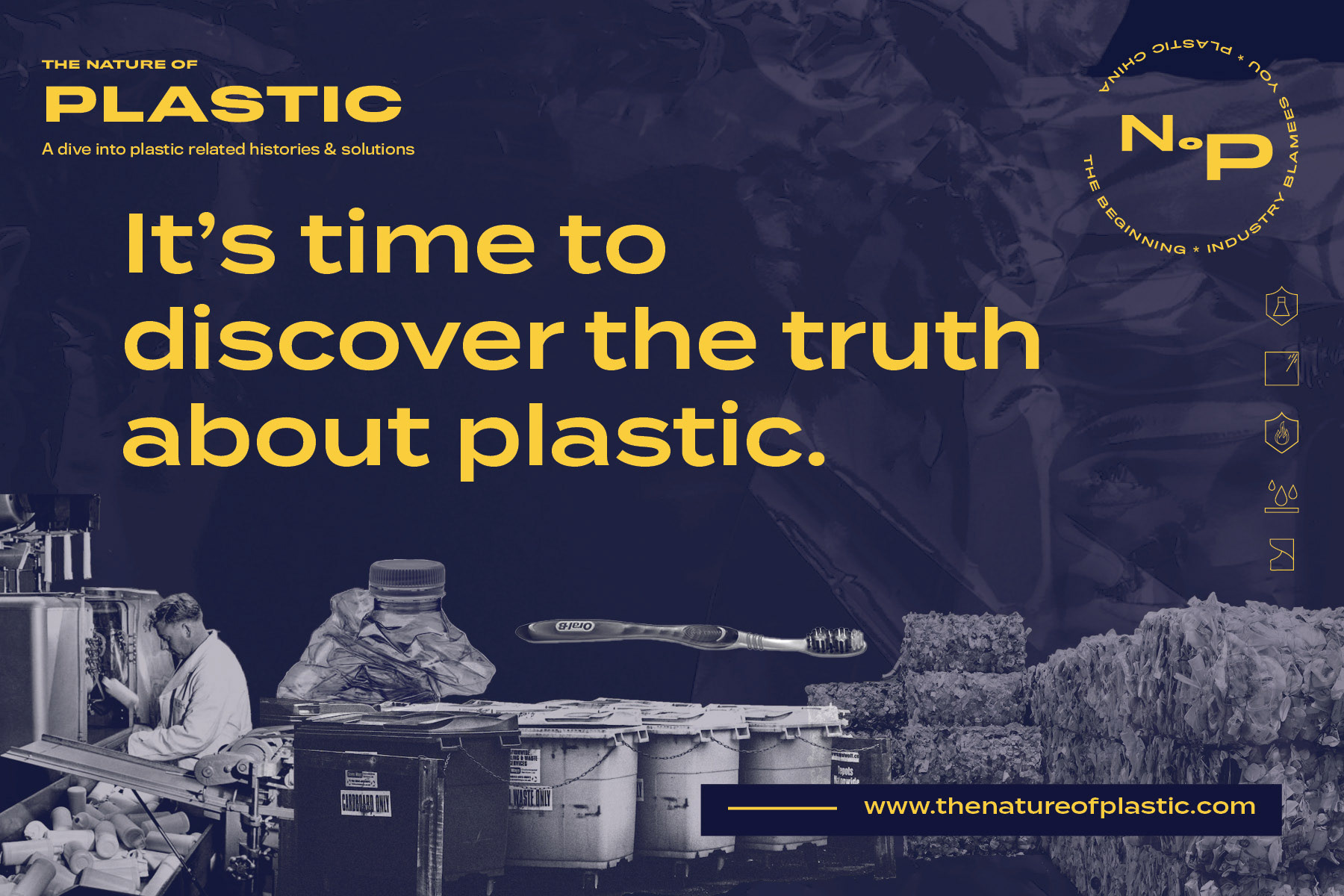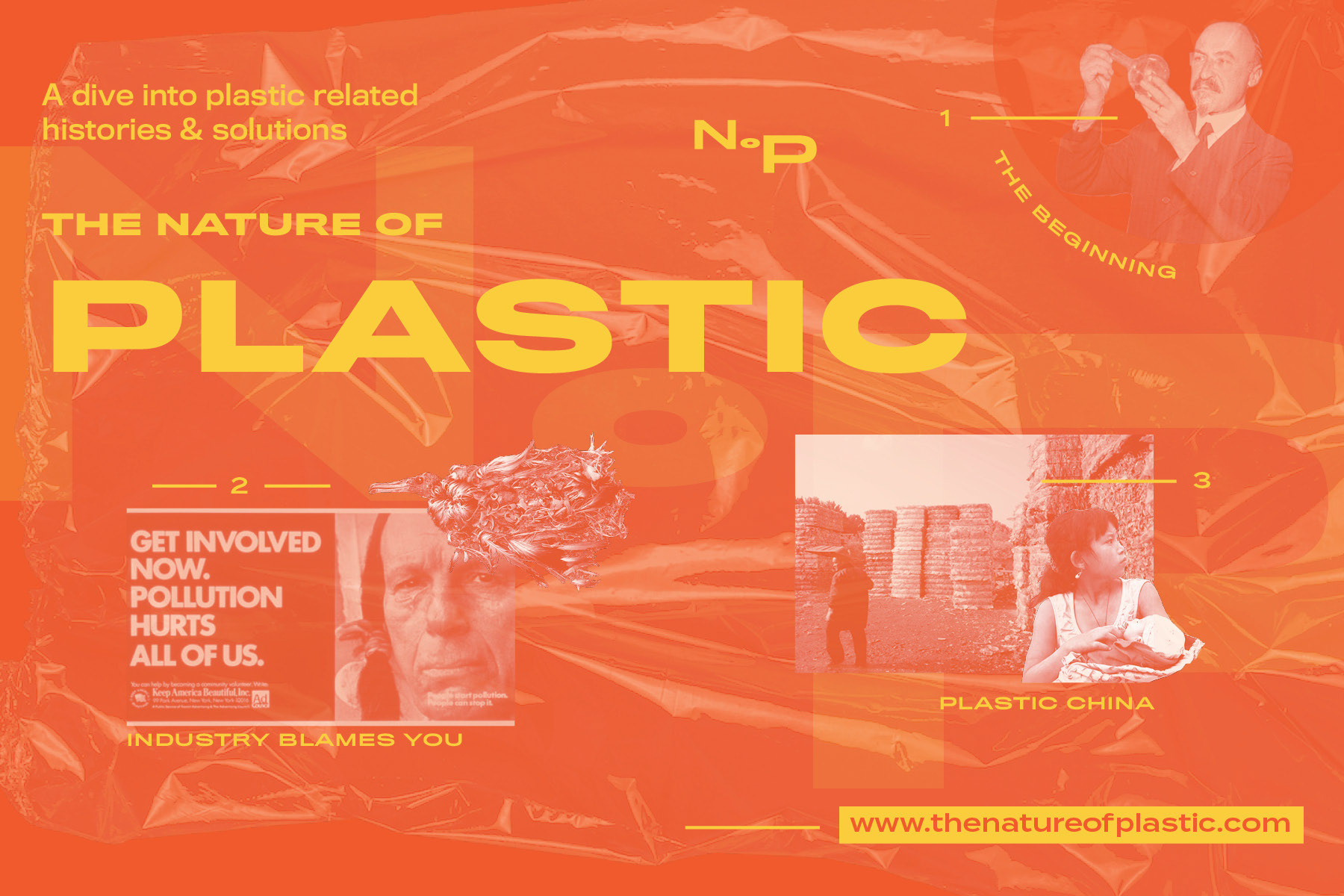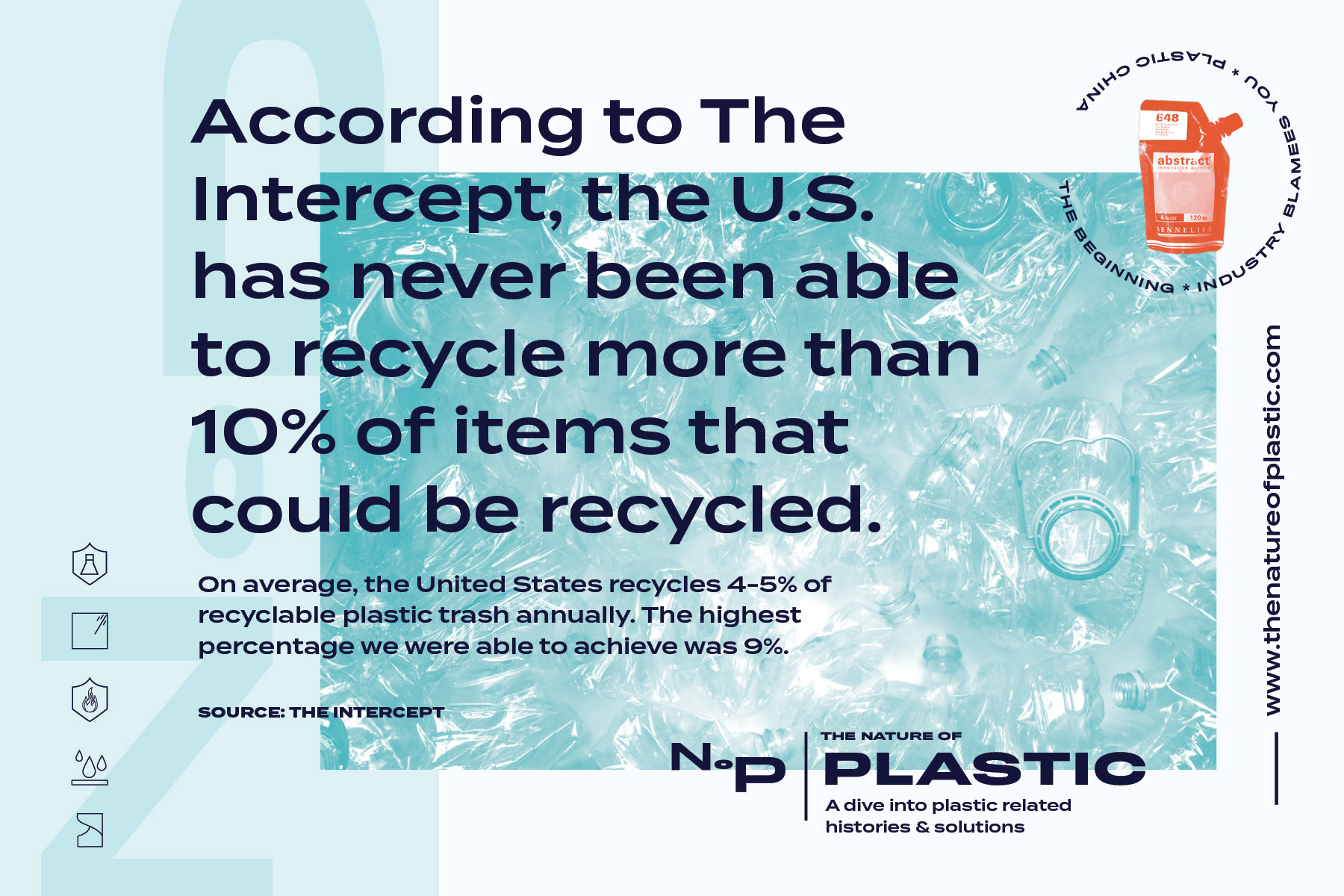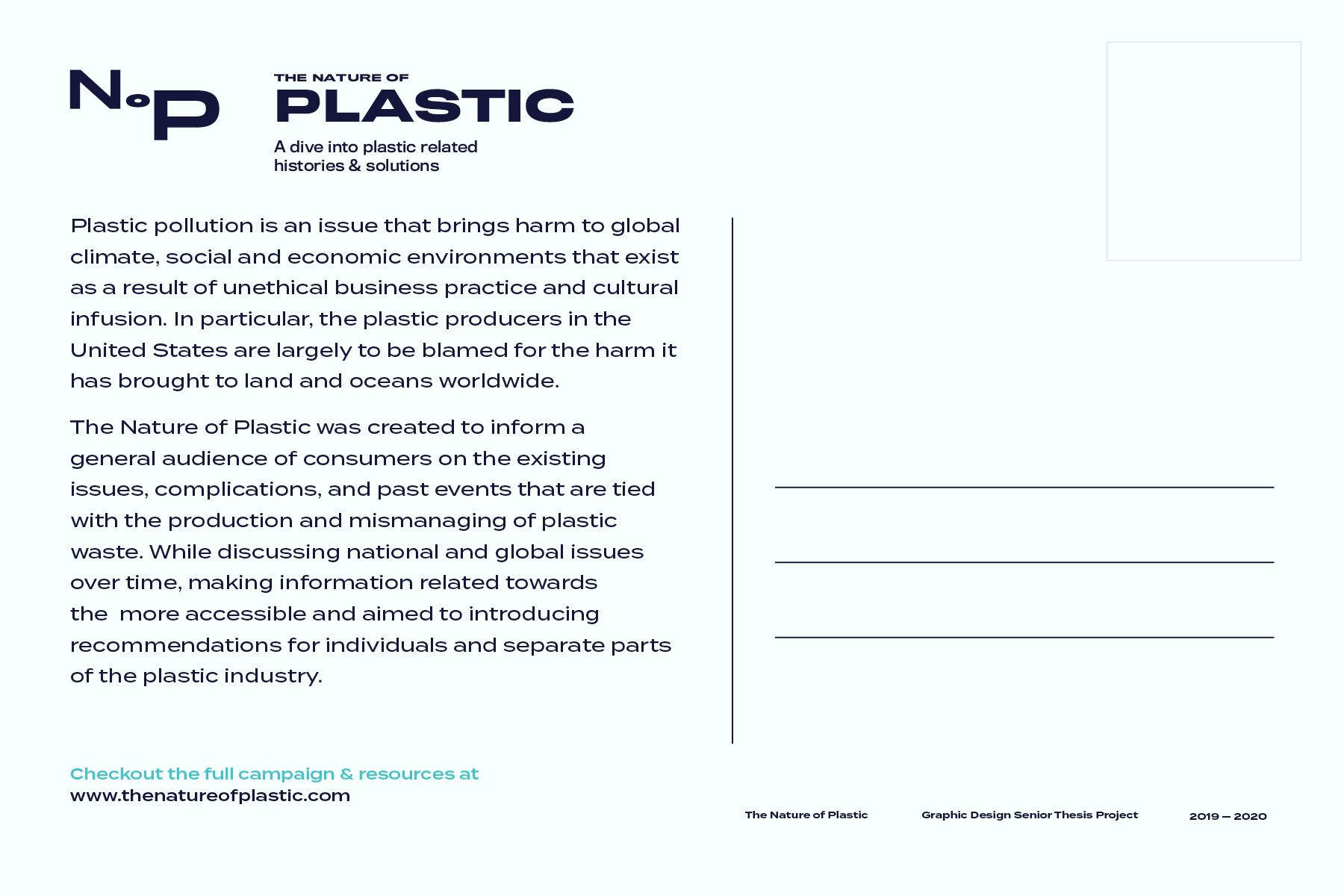 Breaking news stories and large topics are shared on vast media platforms with one of the newest being Snapchat news. To continue to bring awareness to the plastic issue to a younger demographic, this snapchat news walkthrough captures some of the histories involved with the topic largely discussed on the campaign's website.  A few companies that use social media tactics to draw in readers to some of their latest stories and campaigns are The Guardian and The Washington Post. 
At the final screen, the user would in theory "swipe up" to the campaign site's landing page.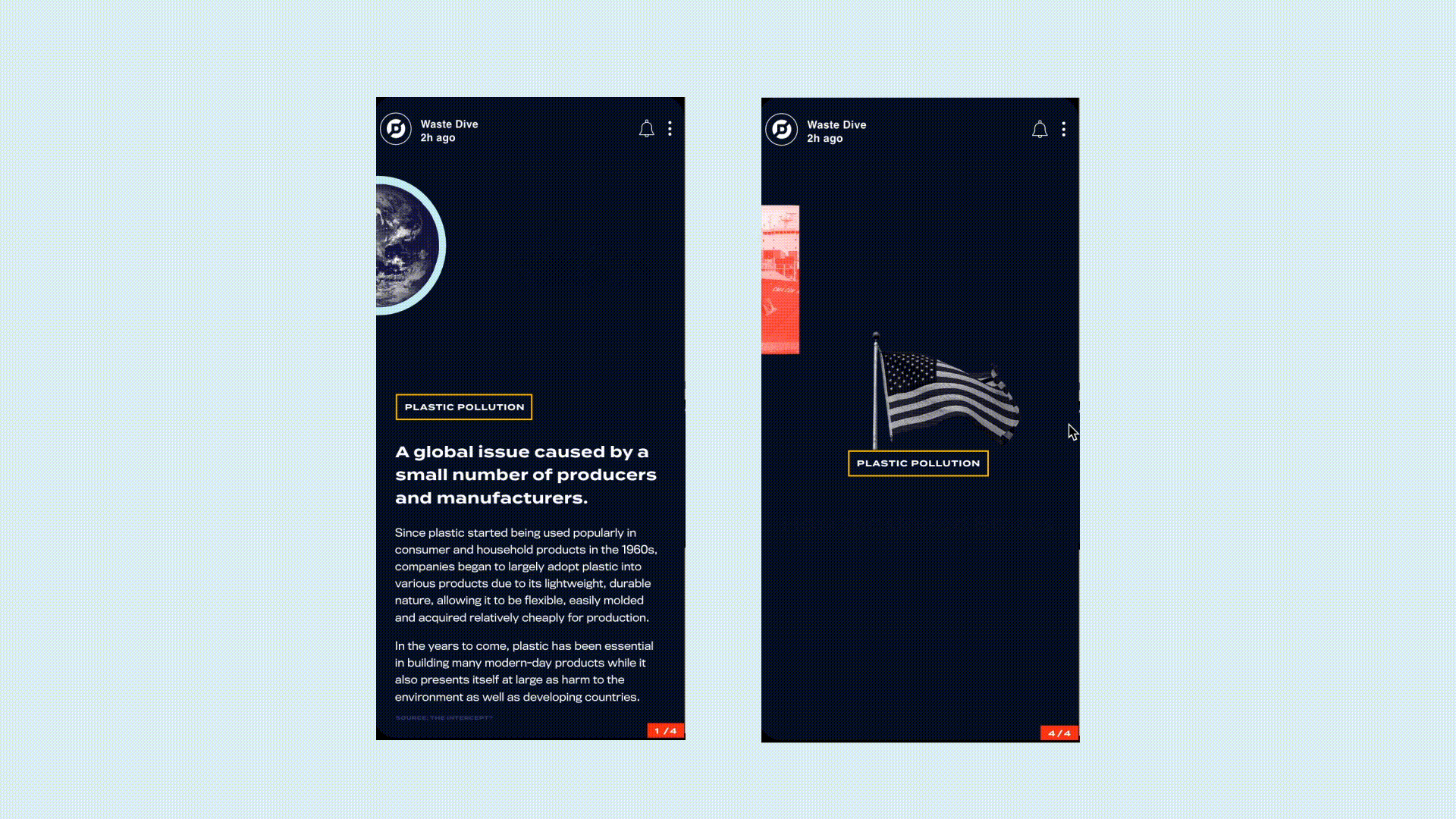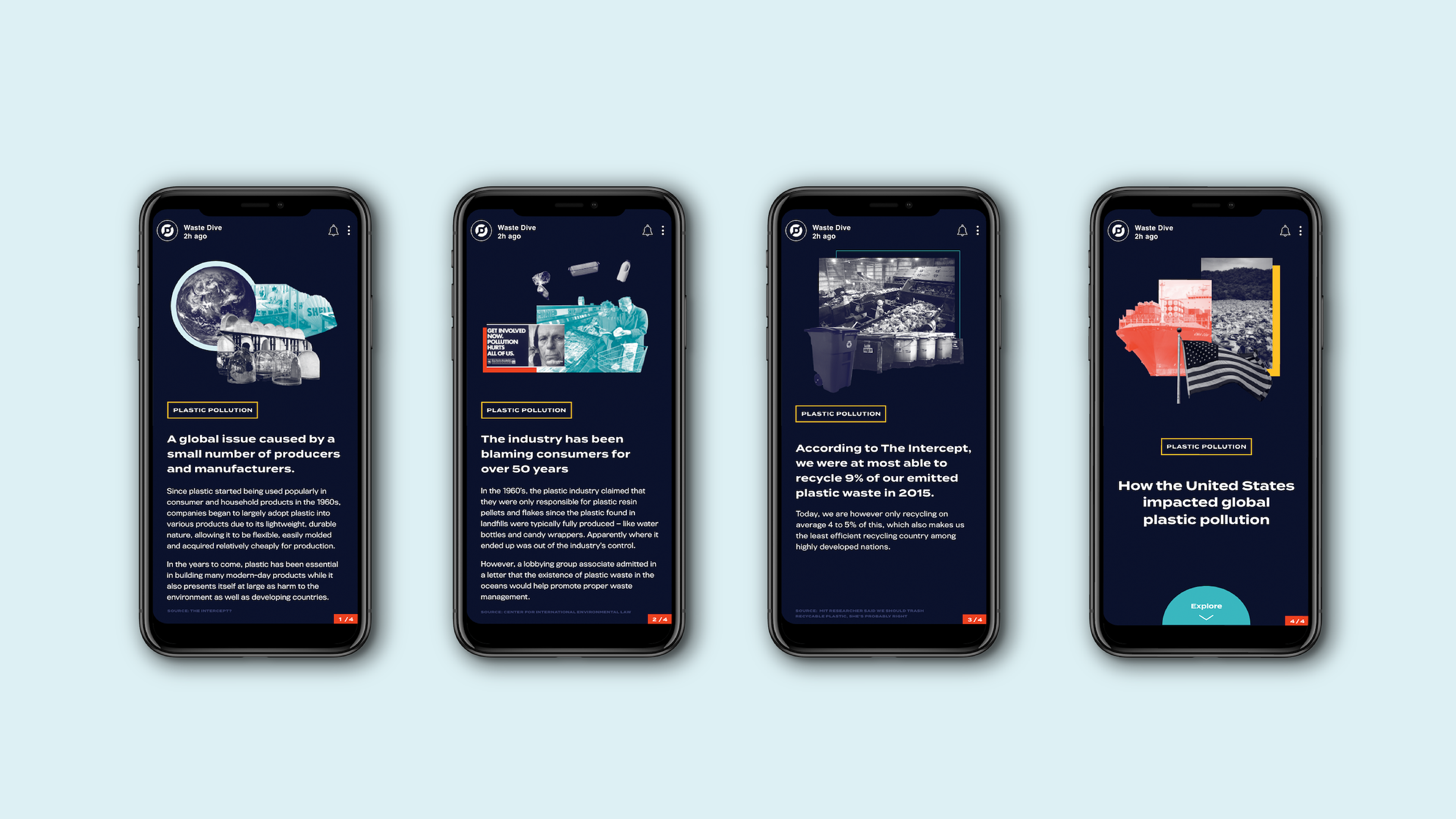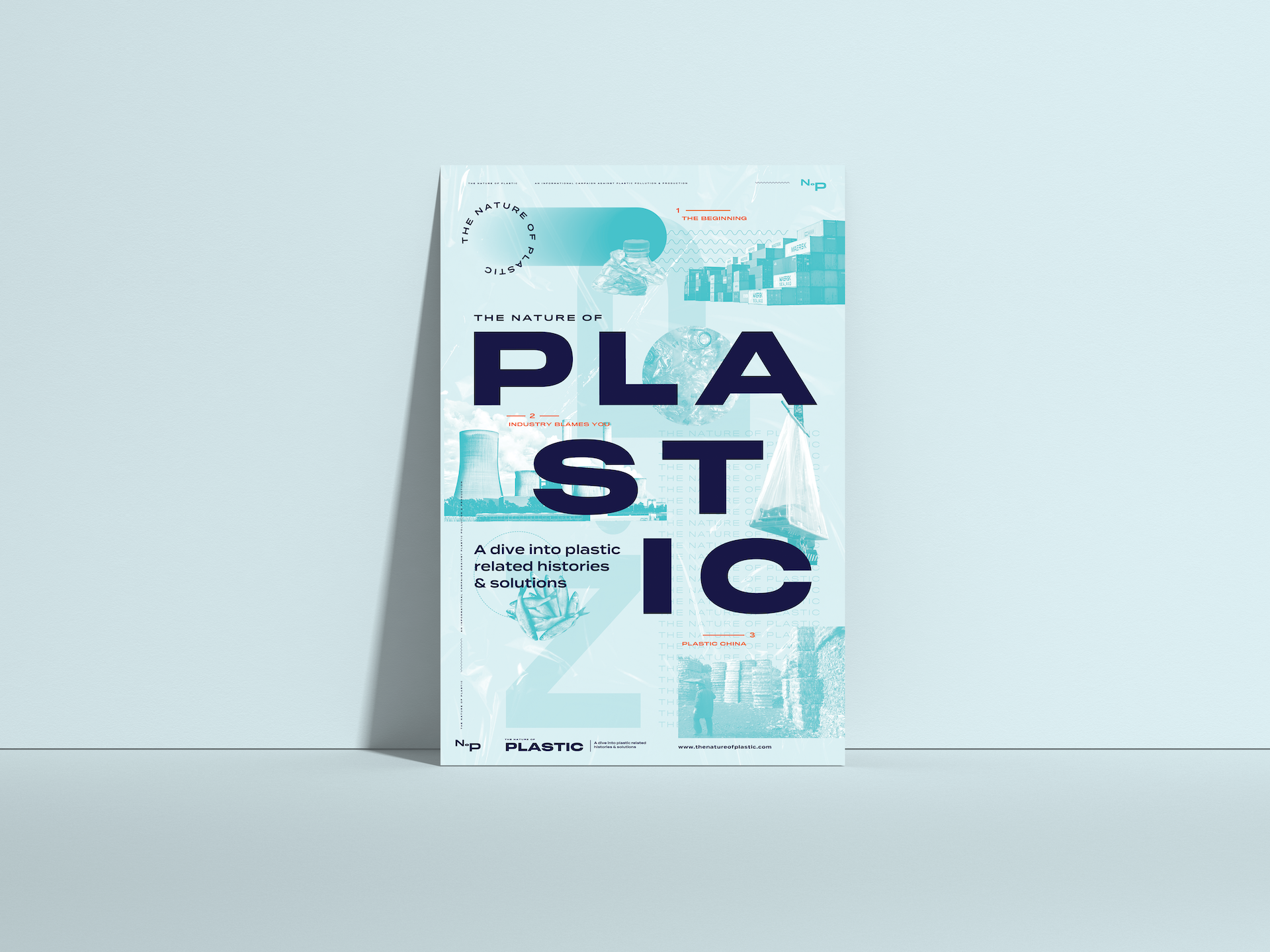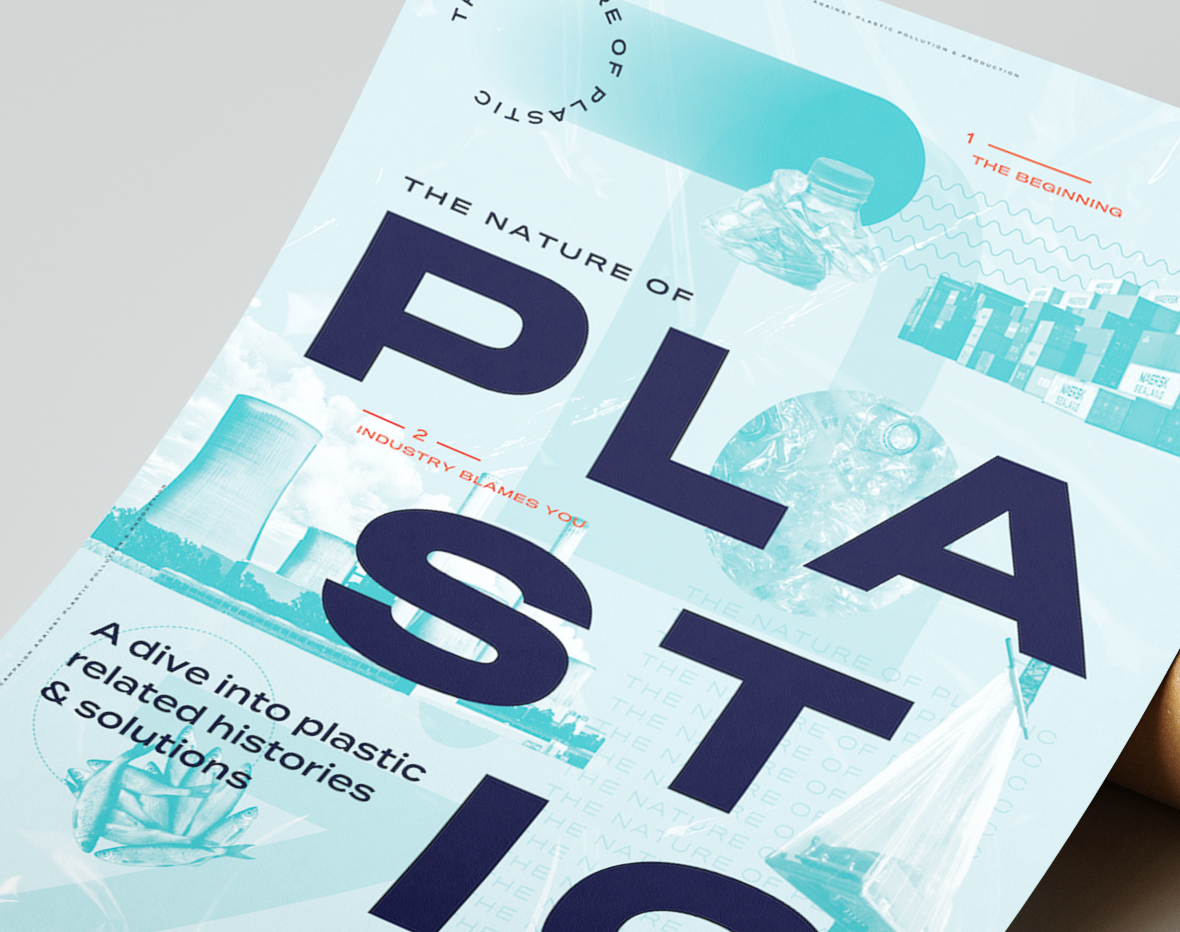 *Thesis project was presented in an online thesis show rather than the traditional annual thesis exhibition due to COVID-19 outbreak.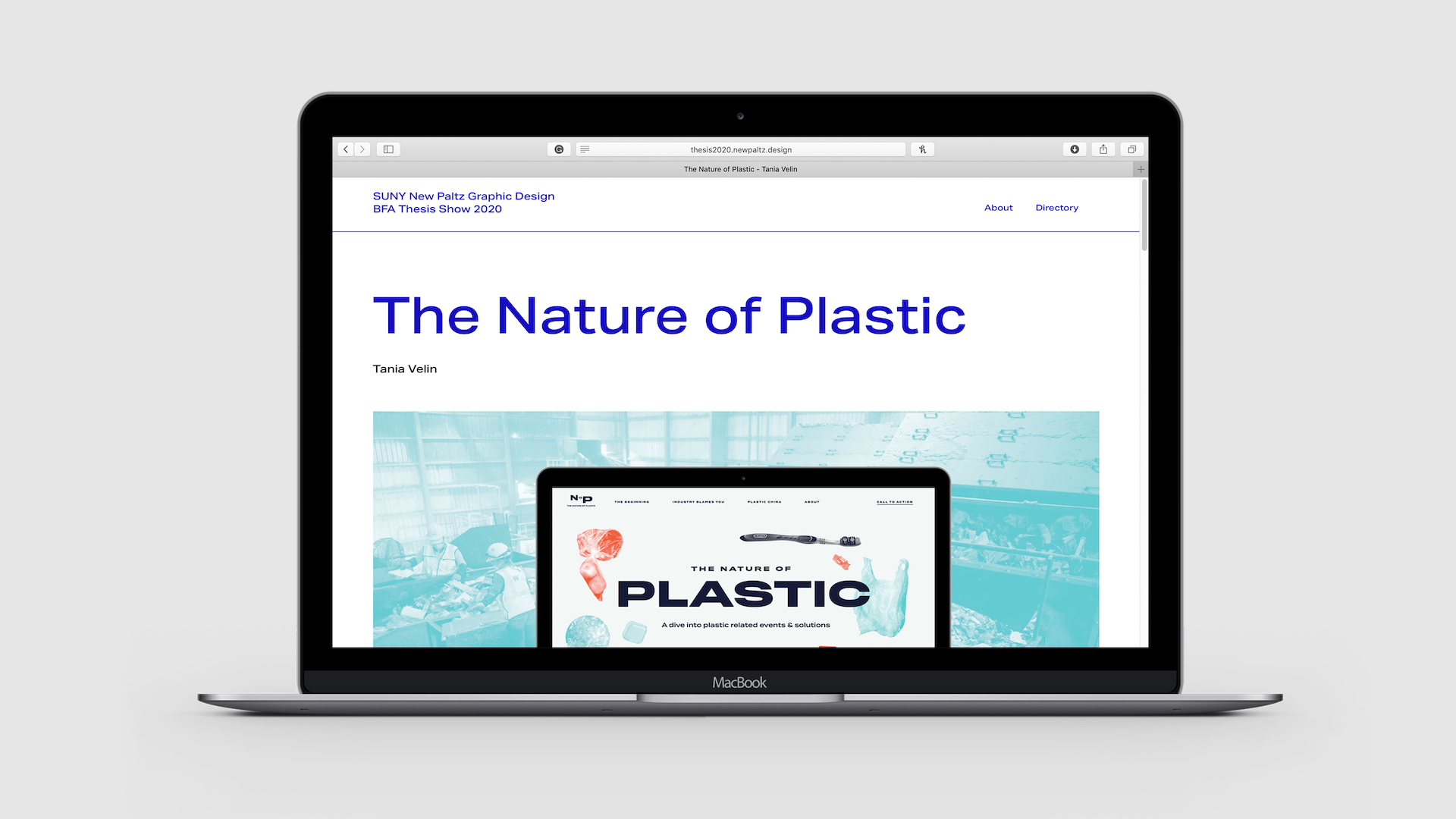 Senior project spotlights posted to SUNY New Paltz Graphic design Instagram account on day of thesis show launch.