As part of my coursework at SUNY New Paltz, this project contains data provided by the Inter-American Development Bank from Viz for Social Good. The purpose of this infographic is to bring general awareness to the impact youth employment has had and will continue to have in in Latin American countries. Viz for Social Good is a website that uploads monthly design projects companies and nonprofits such as UNICEF and the United Nations for data visualists to recreate by using provided  guidelines and project briefs.
I began my research through asking myself what I wanted to explain and interpret in the poster. This directed me with kinds of questions to ask and which types of graphs would help solve those questions.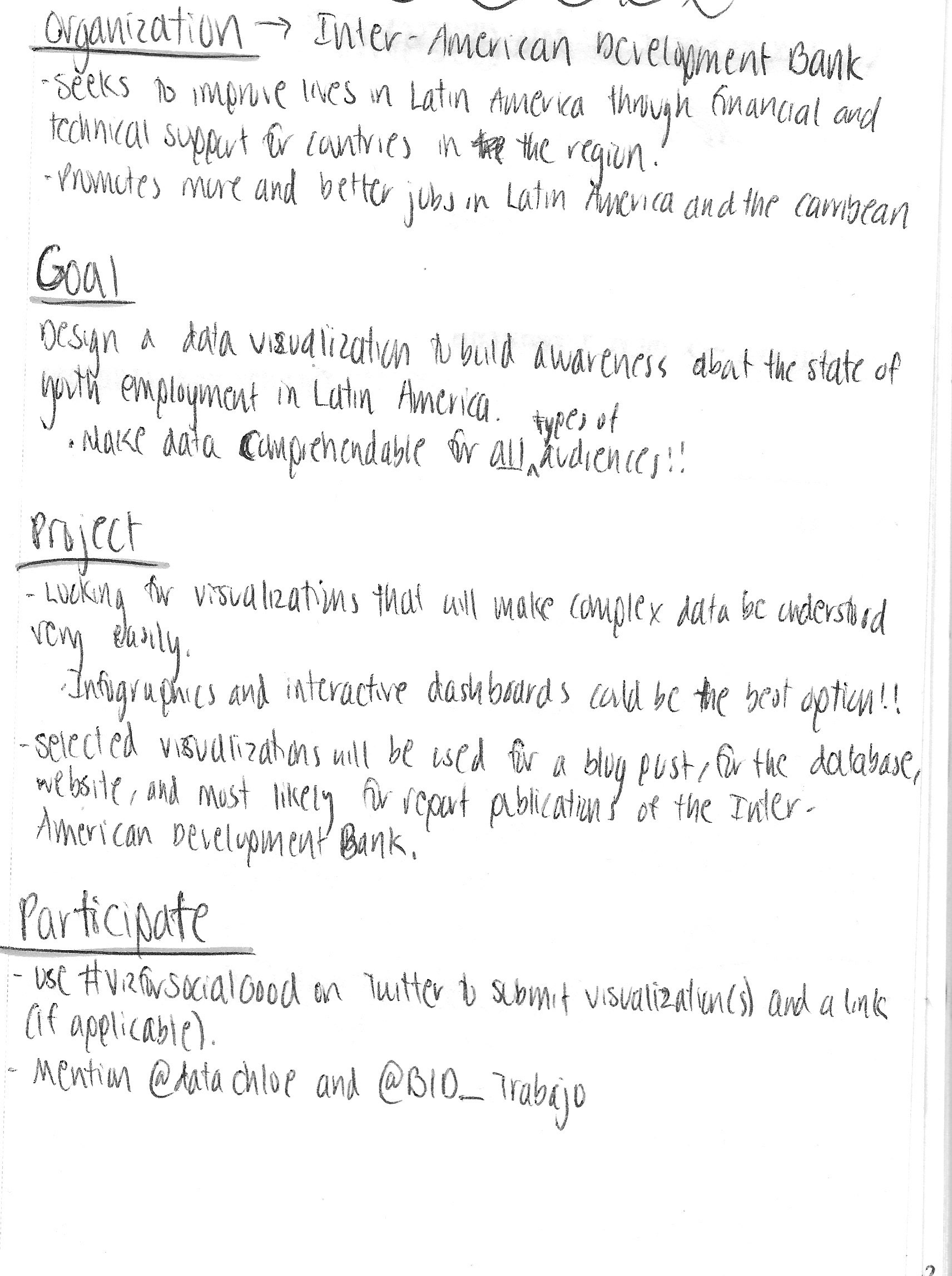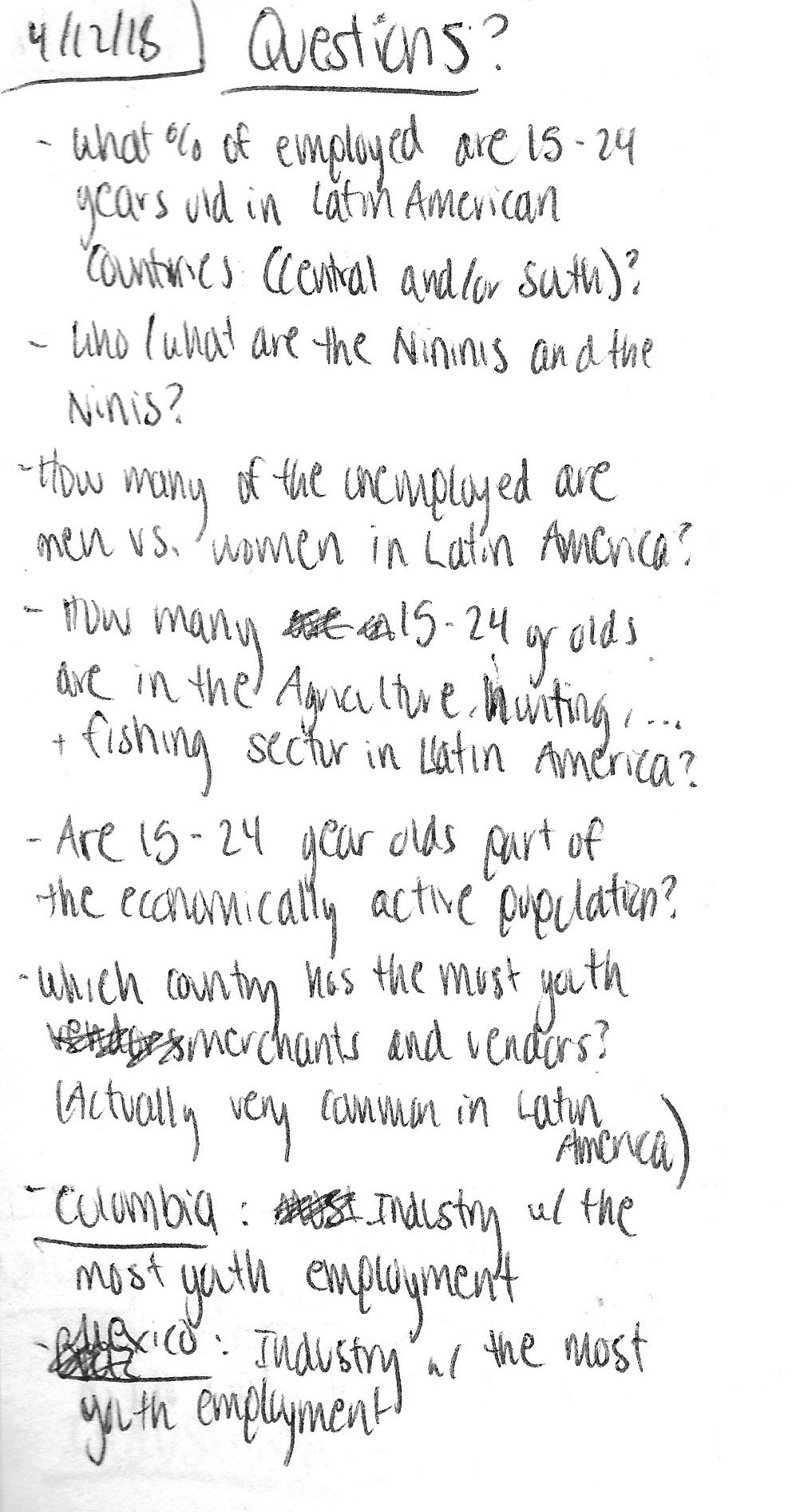 Examining the kind of data I was working with led me to organize data observations into 3 larger sections. This sketch roughly lays out what  I anticipated on including and where it would be on the poster 
Using Tableau, I was able to solve some of my primary questions through visual analysis. This helped me to filter out some of the data that was provided and develop revelations discovered through visualizing the data. Once some graphs were developed through this discover phase, I brought some of the graphs  I made into Adobe Illustrator in order to have them match the visual aesthetic of the poster.